Tyee Arey, Staffer
March 25, 2019
Microsoft development staff has begun protesting the company's multi-million dollar military contract. According to the contract, Microsoft's new augmented reality device...
Recent News Stories
Alexandra Whitlock, Editor-in-chief
February 15, 2019
Sometimes it seems like when it comes to HPHS sports, the only things more common than championships are sports injuries. According to Dr. Mary Collings, a local chiropractor...
Recent Sports Stories
Hannah Harkins, Staffer
March 25, 2019
As the school year reaches its final stretches, impending standardized tests and exams loom in the ever-present darkness before the summer light at the end of the tunnel....
Recent OpEds & Reviews Stories
Sophie Jejurikar, Staff Editor
March 25, 2019
Since returning from winter break, the Highlander Band percussion section has been preparing a number of pieces played by different ensembles. These pieces, along with five...
Ava Craycroft, Staffer
February 15, 2019
Robotics have taken the world by storm, fascinating people since the early 1900s. Since that time, scientists have made leaps and bounds forward in this field, moving from...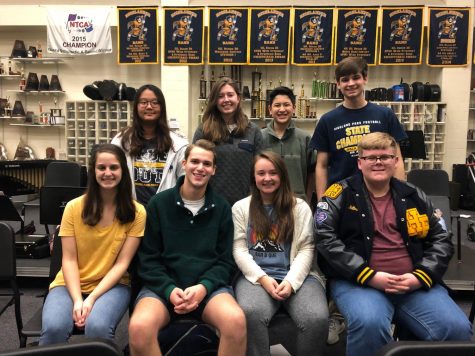 Eight students qualify for All-State Band
February 1, 2019
January 28, 2019

Loading ...