Eight students qualify for All-State Band
Hang on for a minute...we're trying to find some more stories you might like.
Since the summer, around half of the band students have been preparing music for All-Region tryouts with the hopes of making it to the All-State level. On Jan. 12, eight of those students qualified for All-State after placing in the top two or three at All-Area tryouts. They will travel to San Antonio in February and try out once again to be placed in one of the All-State bands.
Each instrument group is assigned three pieces in July which they first played for judges at All-Region tryouts in December. Some instrument groups held clinics with other schools to learn the notes and rhythms of the pieces. The All-Region auditions are only against other schools in region 20. Around 50 students from HP made an All-Region band, but around 20 of those students qualified for All-Area in January and played the same three pieces at those tryouts.
"[I prepared the most] for area auditions for state," junior All-Stater Zack Shawver said. "The people there are a lot better so your performance level has to be a lot higher."
The All-Area tryouts consist of students from different regions that are all in the Dallas area. At All-Area tryouts, eight HP students qualified for All-State and will later be placed in a band with new music.
"There's a lot of excerpts online that I'm going to print and go over with our director Mr. Brumley," junior All-Stater Ava Sims said. "I'll spend lunch time practicing and as much time as I can at home."
Some students qualified for All-State for the second or third year in a row. Senior Charlie Connor, euphonium-player, and senior Madison Triplett, bassoon-player, have qualified for All-State three years in a row. Senior Nathan Denman has qualified on the E-flat clarinet for two years in a row.
Many of the All-State qualifiers made it for the first time. These students include seniors Jinghan Yuan, saxophone-player, and Kristina Richter, contra bass-clarinet player, juniors Sims, flute-player, and Shawver, percussionist, and freshman Brandon Luk, trumpet-player. . Not only did these eight students tie the record for most amount of HP students to ever qualify, but Shawver set a record himself by being the first HP percussionist to ever qualify for All-State.
"It's definitely exciting and I'm honored to be that person" Shawver said when discussing his accomplishment.
These students will head to San Antonio to be placed in one of the All-State bands, attend a three-day clinic and perform with their new band on February 16.
About the Writer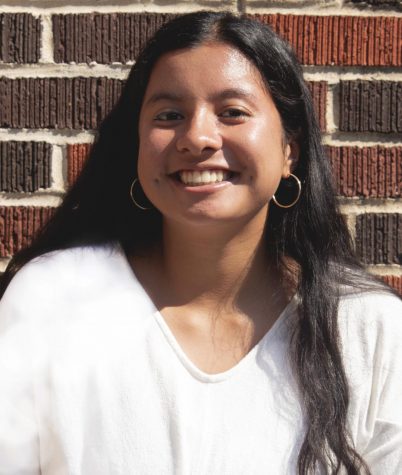 Sophie Jejurikar, Editor-in-Chief
How many years have you been in newspaper?
This is my fourth year on the Bagpipe staff.
What are you involved with at the school?
Band, Youth and Government Club, Out of this Bubble Club, etc.
How would your friends describe you?
Determined, compassionate and grounded
What is your favorite ice cream flavor?
Mint chocolate chip or cookies and cream