Swinging for the Fence
Boys ready to play hard ball
Hang on for a minute...we're trying to find some more stories you might like.
Spring is right around the corner and that means baseball season is coming into full swing. The boys are looking to achieve another district title and make a playoff run. Patrick Shearer is one such player who wants to get the ball rolling.
"It's been really exciting playing for the community," Shearer said.
Most of these players have been playing with each other for years in club, summer, and other types of school baseball. That means playing for the high school simply means more. The bonds formed through years of Park Cities Baseball pays off in camaraderie and chemistry. However, that doesn't mean that there isn't adversity.
"We're a relatively young team that is underrated and competing for a district title this year," Shearer said.
Only a few of the starters will be seniors, and the depth is mainly filled with juniors and underclassmen. However, they're still expected to compete at a high level. The baseball team makes the playoffs virtually every year, and they virtually always make it at least a round or two into the State tournament that lasts until June. After the season, baseball starts up again in the form of club ball where players travel for tournaments. For seniors like Alex Durham, baseball is going to be a big part of his life to say goodbye to. Most of these players have been playing since they could walk, and they don't know what else to do without the sport. Durham said that baseball has taken up thousands of hours through the years and much of his free time.
"I mean I've been committed to baseball for most of my life. You have to work on it to stay good or get better. It's a big commitment playing a sport," Durham said.
Those who stop working, stop playing. Baseball is largely based on skill, and hitting is widely regarded as the hardest thing to do in sports. Hours of skill and honing techniques are required.
"You just got to believe in your teammates and play the best baseball you can," Durham said.
At the heart of it all, baseball is a team game. The rules are set as to one player can't make all the difference. All nine players need to be selfless and in sync in order to make a tangible difference over the course of a season. Furthermore, the goal for the year and the focus remains the same.
"You should look forward to us bringing home a district championship," Durham said.

About the Writer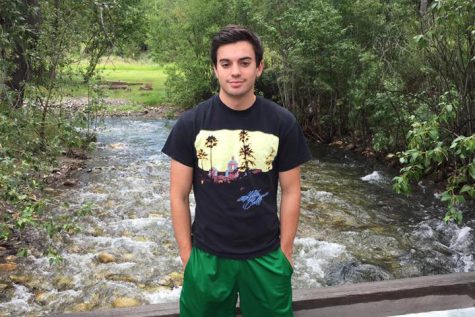 Avi Steinberg, Staffer
Current Grade Level:
12

What is your position on the Bagpipe:
Staffer

What is your go-to snack:
Beef Jerky

What is your favorite tv show to...