Putin announces that he will be running for another term
Vladimir Putin, the president of Russia, has announced that he will be running for president for his fourth term. He was the President of Russia from 2000 to 2008, when the presidential terms were four years. He was elected prime minister by Dmitri Mendeleev after his defeat in the 2008 election. After the presidential terms were extended to years, he won the 2012 election, and has held his position until today.
Russia has received international criticism for its elections. Global speculation suggests that the elections may not have been fair, and it seems increasingly strange that Vladimir Putin has remained in power for over a decade. Göran Lennmarker, president of the Parliamentary Assembly of the Organisation for Security and Cooperation in Europe, said that the elections "failed to meet many of the commitments and standards that we have." Luc Van den Brande, who headed a delegation from the Council of Europe, referred to the "overwhelming influence of the president's office and the president on the campaign" as an unfair advantage, and said there was "abuse of administrative resources" designed to influence the outcome.
"Effectively, we can't say these were fair elections," he said at a news conference.
Putin was born in Leningrad, which was part of the Soviet Union. He graduated from Saint Petersburg University in 1975, and became a high ranking KGB Lieutenant after 16 years. Then he joined Boris Yeltsin's administration, and quickly rose up the ranks to become Prime Minister in 1999. After Yeltsin's resignation, Putin became president for two terms from 2000 to 2008.
About the Writer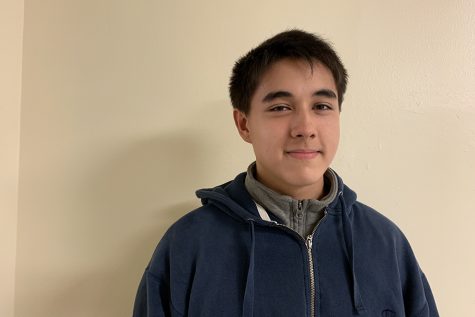 Tyee Arey, Staff Editor
How many years have you been in newspaper?
This is my third year with the Bagpipe and I was on the middle school staff for a year.
What are you involved with at HP?
Pre-med club, philosophy club.
What do you do in your free time / what are your hobbies?
Biking and video games.
What is your favorite ice cream flavor?
Strawberry.
What is your favorite music genre?
Alternative rock