The loss of a leader
The death of Supreme Court Justice Antonin Scalia came as a surprise to all
Hang on for a minute...we're trying to find some more stories you might like.
Justice Antonin Scalia passed away just this month. At one point, Scalia taught at the University of Virginia Law School as well as several other schools. But, this is not the reason he is so well known. For many years, he was one of the Justice on the Supreme Court. Along with this, he was well known for his sophisticated legal opinions and keen intellect. Some would even have considered him to be the dividing line in the court.
It is because of these reasons that this event has shocked so many. This could also be out to the fact that he was completely healthy at his age of 79. He was found in the resort Cibolo Creek Ranch, a resort located near Big Bend Park, where according to federal officers, he died of natural causes. Apparently he was found in his room with a pillow over his head. This would probably not be questioned as much if it were not an election year.
As always, there were the speculators and such that were of the mindset that his death was no accident. And the fact that a judge decided not to have an autopsy done only caused there to be more speculation that it was no accident. After all, Justice Scalia was a well known political figure who helped to bring balance to the Supreme Court.
In contrast to this, people also looked to his death as just a naturally caused thing with poor timing. Some present at the resort were among those who viewed it this way. John Poindexter, the man who owns the resort, told CNN "I think enough disclosures were made and what I said precisely was accurate. He had a pillow over his head, not his face. There was no evidence of anything."
The balance (stated before) has been broken by his death, which raises the question: who will replace him next? Because he was nominated by the President in 2012, Sri Srinivasan would probably be the most probable choice. Some other options could also include Jane Kelly, Merrick Garland, and Amy Klobuchar. But the empty seat will need to be filled soon, as the balance of the Court depends on the person who takes his place.
But the need for his replacement should not be more important than honoring his death. The funeral, February 20, 2016, gathered quite the crowd, and again, the event was not just about the politics involved. Those there were reminded of all the good things that the Justice had done. Antonin Scalia is to be remembered as not only a good Justice, but also as a good person too.

About the Writer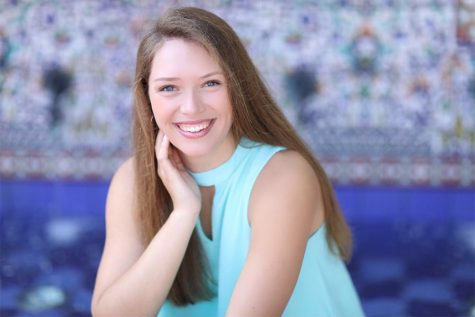 Abigail Washam, Lead Section Editor
Current Grade Level:
12

What is your position on the Bagpipe:
Lead Section Editor

What is your go-to snack:
Nature Valley Bars

What is your...