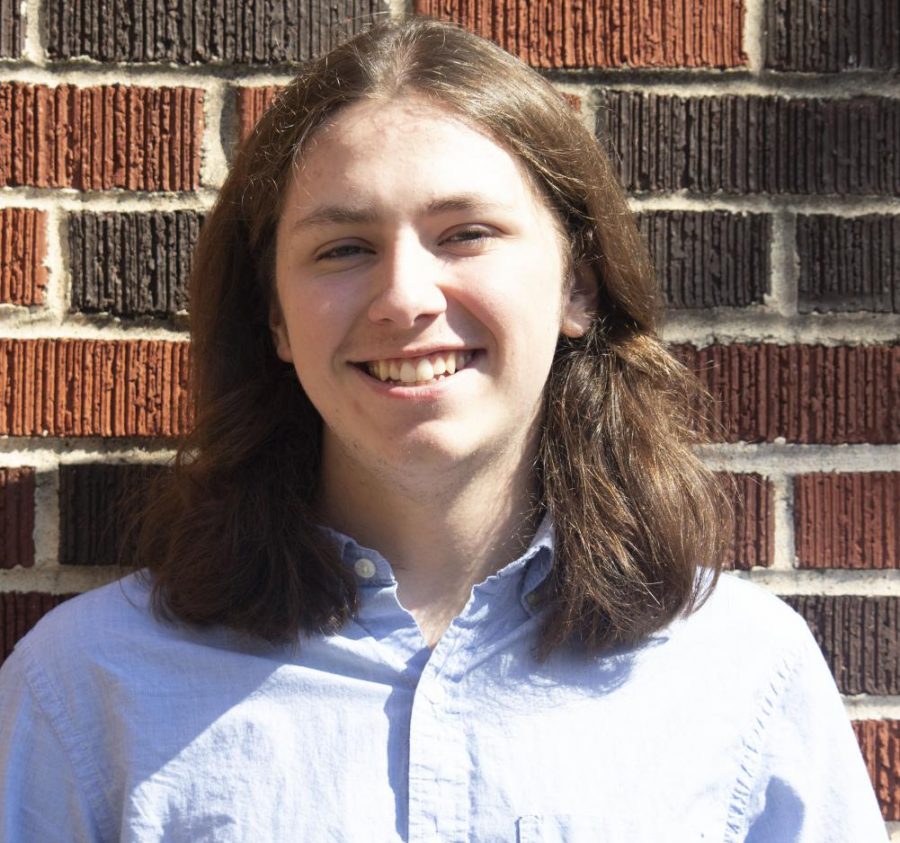 How many years have you been in newspaper?
This is my third year on the Bagpipe staff and I was on the middle school staff for a year.
What do you do in your free time / what are your hobbies?
I enjoy reading and walking.
What is your favorite music genre?
Classic Rock
What is your favorite ice cream flavor?
Mint chocolate Chip
Hayden Chandler, Reporter
Mar 31, 2020

Coronavirus Updates: The Latest News

(Story)

Mar 30, 2020

English Department Hosts Annual Literary Festival

(Story)

Feb 07, 2020

Major Economist Speaks For Students

(Story)

Dec 03, 2019

Varsity Volleyball Ends Season As Area Champions

(Story)

Nov 26, 2019

Highlander Band Brings Home Second Place After State Marching Competition

(Story)

Nov 03, 2019

Highlander Band Continues Streak Of Success

(Story)

Oct 28, 2019

District Solidifies Elementary School Rezoning Plan

(Story)

Apr 17, 2019
Jan 25, 2019

HPHS Therapeutic Art Club

(Story)

Jan 22, 2019

Lady Scots JV Allen

(Story)

Sep 24, 2018
Sep 12, 2018

Tropical storm Gordon

(Story)

May 25, 2018

Duplex advancment

(Story)

Apr 19, 2018

Habitat for Humanity

(Story)

Apr 05, 2018
Mar 27, 2018
Feb 20, 2018

Foreign Accent Syndrome

(Story)

Feb 08, 2018

SpaceX cost to launch lower than expected

(Story)

Feb 06, 2018
Jan 23, 2018
Dec 14, 2017

Texas runner's heart stops for two minutes

(Story)

Dec 12, 2017

Baiae Documentary

(Story)

Dec 05, 2017

HPHS Band Winter Concert

(Story)

Nov 21, 2017

Three Dollar Mandolin

(Story)

Nov 10, 2017
Oct 31, 2017

Thanksgiving Celebrations

(Story)

Oct 17, 2017
Oct 03, 2017

Movement to change Dallas street names

(Story)

Sep 22, 2017

Tattle on Twitter

(Story)