Lady Scots Volleyball Crushes RL Turner 3-0
In much anticipated match-up, two undefeated teams vie to defend winning-streak.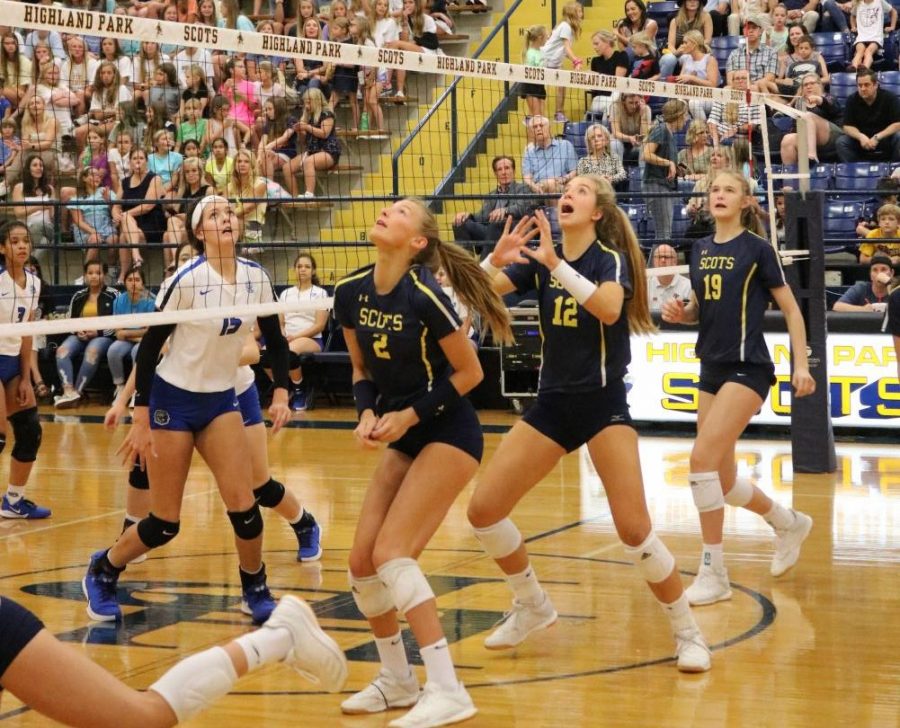 The Lady Scots varsity volleyball team won 3-0 against a previously undefeated RL Turner High School Saturday 27.
There was a cloud of apprehensiveness surrounding the game, generated by both teams having an undefeated winning-streak this season.
 In the first set of three, the Lady Scots emerged victorious with a score of 25-14.  When the second set went into play, the players on the court started to overflow with confidence, as they scored point-after-point, ending the second set with a score of 25-11. The team carried their confidence from the second set into the third, finishing with a score of 25-13. 
Before the game, the players felt a variety of emotions, knowing one team would have to walk away no longer undefeated.
"I [felt] calm but also excited," senior Emily Hellmuth said.
She credited her fellow teammates with helping her keep a positive mindset.
 "Kendyl Reaugh gives me tips, and Kennedy Westendorff helps me smile, stay positive and have fun because she always has a good attitude," Hellmuth said.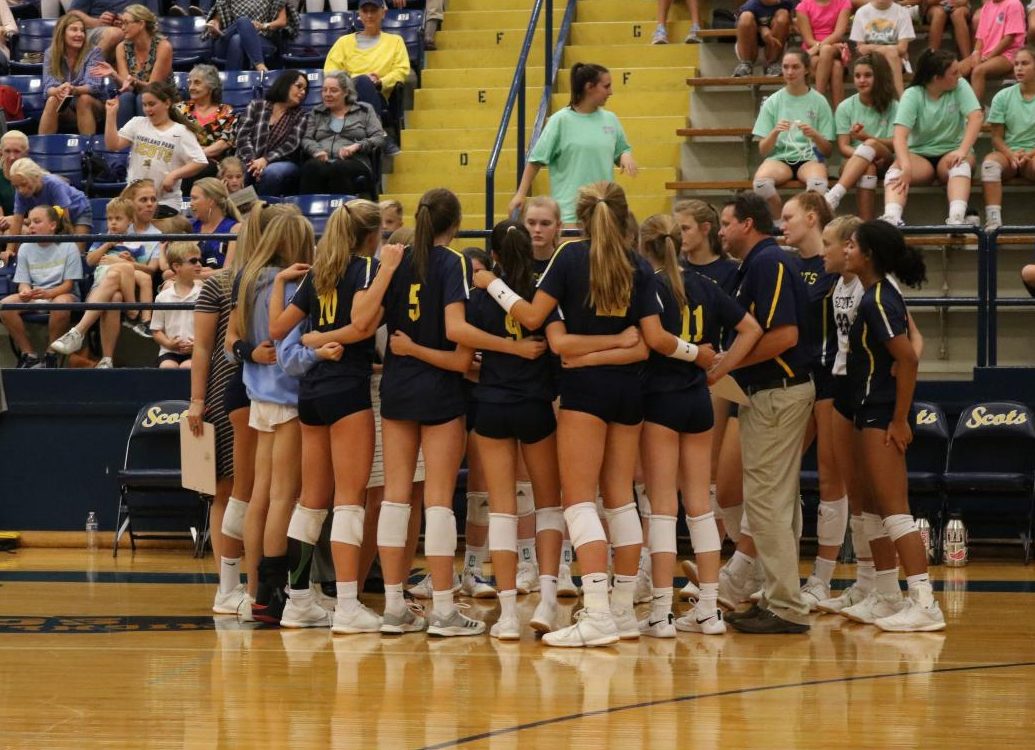 While the players defended their winning streak on the court, the enthusiastic fans crammed the stands. The Lady Scots basketball team, freshman and JV girls volleyball and girls soccer came to support their fellow athletes. 
"I liked having a big crowd watch me because it made me excited to play," freshman Gracie Braner said. 
The Lady Scots volleyball team will meet Woodrow Wilson High School on their court October 4 to defend their winning streak.
About the Contributors
Alexis Jackson, Reporter
How many years have you been in newspaper?
This is my first year on the newspaper staff.
What is your favorite television show?
That 70s show
What is your favorite music genre?
Old music, rap, and pop music
What is your dream job?
To be a stylist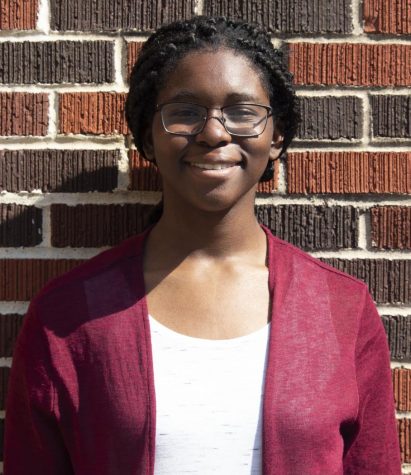 Jeneta Nwosu, Reporter
How many years have you been in newspaper?
This is my first year on the Bagpipe, but I was in newspaper at HPMS for a year.
What do you do in your free time?
I row for Dallas United Crew, follow politics and policy debates, and discuss memes with my friends. Occasionally, I'll try some creative writing, but mostly I stick to reading the stories not writing them.
What is your dream job?
Trader Joe's copywriter. One look at the side of the Crispy Quinoa Stars cereal box is all the context you need. If that's not available, a job where I could think a lot and feel useful in the grand scheme of the country would be nice.