Review: Genshin Impact Creates Thrilling Experience
Fantasy game Genshin Impact gains popularity in U.S.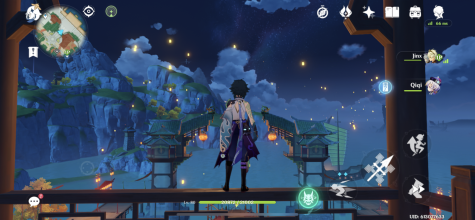 "Genshin Impact" transports players to a magical world of dangerous enemies, mythical stories and endless adventure all with the simple tap of a screen.
Genshin is a fantasy role-playing game released by Chinese game developer miHoYo in late 2020. The game is available on mobile devices, PC and PlayStation 4 and 5. In just a month after the game's mobile launch, it made $245 million according to Sensor Tower, a mobile app market intelligence company.
While the game has remained very popular in China and other Asian countries, it has begun to amass a following here in America.
What's interesting about Genshin Impact is its genre. Although Genshin is a role-playing game, meaning players assume the roles of characters, it is also a gacha game. Gacha games are a form of gambling popular in Asia that are similar to toy vending machines. In Genshin, players obtain currency called Primogems and can test their luck for high-quality characters and weapons.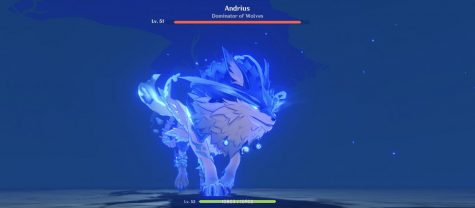 Compared to other role-playing games or popular games, Genshin Impact can be a little complicated, which is both good and bad.
I was introduced to the game by one of my friends, and at first, I was hesitant to play. Like many teenagers, I like video games, but I don't consider myself a big gamer.
When I opened the game, a big "start game" button appeared, and already the graphics were insane. I hadn't even gone into the game yet, and the design was startlingly good.   The detail in the trees, sky, grass, animals and monsters have a satisfying anime-style design and the atmosphere is relaxing.
Another aspect that added to my excitement was the music. Genshin Impact's music is just as magical as its graphics. Light humming and flute music makes the game almost feel like a fairytale. At night, the game's music changes from a playful flute tune to a more calm humming melody. The game was already beginning to stand out from the rest with details like these.
When I first started playing, it all felt pretty confusing with so many buttons and features. However, if the player understands what is going on, it's not too big of a deal. Not to mention people who consider themselves gamers will have experienced somewhat complicated game setups.
Unlike most popular games in the U.S., Genshin Impact allows players to get new characters through a system similar to gambling. Once features such as Primogems are acquired, players are allowed to "wish" for new characters, weapons and artifacts. Usually, there is a very small chance of getting a character and an even slimmer chance of obtaining a powerful one. Players either end up playing more or make in-game purchases so they can wish until they are guaranteed a certain character.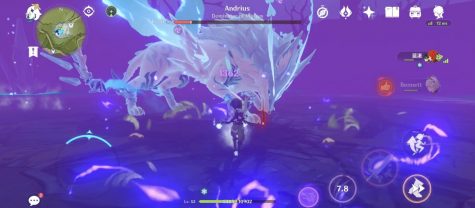 Despite the fact, this game is beautifully designed, addictive and fun, it does have a few flaws.
Genshin Impact allows players to play with friends, which makes the game even more entertaining. However, Genshin makes playing with friends more difficult than it should be. To be able to play in "Co-op mode", which allows players to join friends' worlds, players have to level up quite a bit. Players can also only join worlds with an equal or lower world level than their own.
One of the other downsides of the game is the load times and connection issues. Typically, it's best to use Wi-Fi when playing, and avoid using cellular data to download the resources. However, if there is not a good enough connection, the game will start to run poorly. This didn't happen too often and rarely impacted the game for me.
Overall, Genshin Impact is one of the best games I've ever played, and it's gaining the recognition it deserves. No other role-playing game I've ever seen has such beautiful detail, fun adventures and unique features like Genshin Impact. I recommend it to anyone looking for an extraordinary gaming experience.
About the Contributor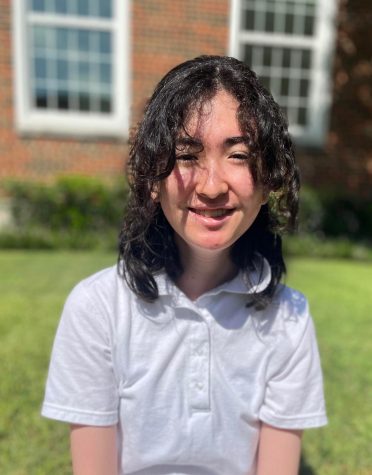 Zoie Carlile, Features Editor
What is your favorite dessert?
Her favorite dessert is chocolate cake.
What is her favorite news source?
Her favorite news source is AP News.
What are her top 3 favorite bands/artists?
She likes
Queen, The Smiths, and Mitski.