65 Roses Club Fundraises For Cystic Fibrosis
Annual club fundraiser benefits DFW-area patients
The 65 Roses Club is hosting the Rose Drive, their annual Valentine's Day tradition, in the cafeteria and student entrance from 11 a.m. to 1:30 p.m. from Feb. 1 running until Tuesday, Feb. 9.
The 65 Roses Club aims to raise awareness and money for cystic fibrosis patients in the DFW area through two annual drives. The money goes towards the foundation that helps advance the developments of new therapies to fight cystic fibrosis, increase access to treatments and provide resources to improve lives.
"We have our two main drives, which consists of our stocking drive where we fill stockings with sweet gifts, and our Rose Drive, which is what we are doing currently," said junior Ari Remmers, the chair of the Rose Drive.
The Rose Drive is focused on selling roses and delivering those roses to students before Valentine's Day. There are QR codes on posters around the school to order roses, and the officers are selling roses near the stage in the cafeteria and at the student entrance. One rose costs $3, three roses is $8, and for 10 roses, it is $25.
This year, the 65 Roses Club purchased over 500 roses from Costco, and the delivery will take place on Feb. 11 by Cohort A officers and on Feb. 12 by Cohort B officers throughout the school day.
"Our president, Lola Jahant, has done a great job making the Rose Drive to where everyone can participate, regardless of their schedule or situation," junior and social chair Grace Newhouse said. "I have loved working on the Rose Drive so far through making posters and selling roses, and I'm looking forward to being able to deliver them."
The club is compromised of all juniors with 15 officers and is passed on every year from the current junior class to the incoming junior class.
About the Contributor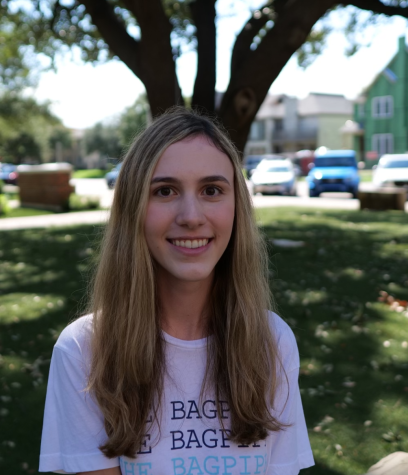 Elle Polychronis, Copy editor
What do you do when you need to relax?

I like listening to music and hanging out with friends

What are you most excited for in newspaper this year?

I'm excited to get to know all of the newcomers and take charge of my new editor position!

What is your zodiac sign?

Virgo