JV Gold Girls Soccer Ties McKinney Boyd
Game sets tone for future
The JV Gold Lady Scots Soccer team tied 1-1 with McKinney Boyd's Lady Broncos team Friday evening, Jan 15 at Highlander Stadium.
"We really stress communication, and working as a team and I think today we did a great job of that," coach Lauren Bagwell said.
She said the players all did a great job of finding space and finding their teammates, making for an overall good game.
So far this season the JV Lady Scots has had six wins and one tie, while the Lady Broncos have nine wins and two losses. The players say that this game has helped set the tone for future games and the rest of the season.
"This game has told us that we need to continue to work hard in the future, and work as a team." freshman Libby Watkins said.
There were quite a few people cheering on the team from the stands despite the windy and cold weather, and the players communicated out loud with each other throuoghout the game.
Freshman Anna Jacot plays outside back for the team, and although she thought the team played well, she said that she hopes to improve her personal performance.
"I was proud of the way we were connecting passes as a team," she said.
Although Jacot had to sit out for a bit for not wearing her mask on the bench, she soon returned, and finished a good game with her team.
"My touch was really, really bad, but I had a good shot on goal and good passes," freshman Audrey Thayer said, who plays outside back and center back.
Freshman midfielder Molly Saunders scored the lone goal.
"We felt excited, really excited when Molly scored the goal" Jacot said.
The happiness from scoring a goal was clear in her face.
Coach Bagwell was proud of her team's work, and thought that they had a great game.
"Start to finish we win as a team, and today even though we tied, we still did a great job of that."
About the Writer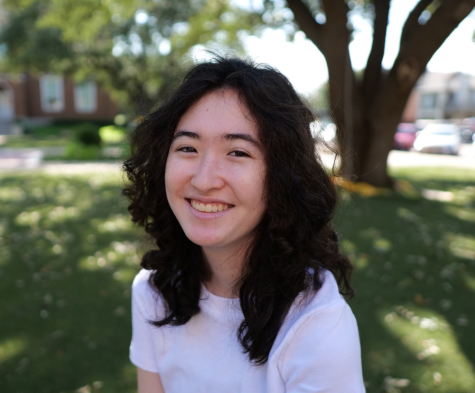 Zoie Carlile, Features Editor
What is your favorite dessert?

Brownies

Top 3 bands...

Ghost, Judas Priest, Black Sabbath

What is your zodiac sign?

Virgo