Animal Adoptions Surge During Social Isolation
Quarantine has helped animals in need of adoption
Millions of Americans this year have been bored at home with nothing to do, but over quarantine, one group has benefited from this: pets.
Whether it's for comfort, companionship or just having a fuzzy friend to love, Americans have suddenly turned to pets during this time of global isolation. Over quarantine, animal rescues all over the U.S. have had a huge surge of new customers rushing to adopt or foster. 
Throughout March, the American Society for the Prevention of Cruelty to Animals observed over 600 people in its New York and Los Angeles foster programs fill out online fostering applications. 
During a virus outbreak, the mental health of people all around the world declines, which is one of the reasons for this increase in pet adoption, the Centers for Disease Control and Prevention explains. "Public health actions, such as social distancing, can make people feel isolated and lonely and can increase stress and anxiety." 
Although actions like these are necessary for public health, they can have a detrimental effect on mental health. Simply put, pandemics can be stressful.
Now, people are finding pets as a large comfort factor because they can reduce the stress and anxiety that comes with a global pandemic. 
"Studies have found animals can reduce loneliness, increase feelings of social support, and boost your mood," the medical research agency National Institute of Health said.
Sophomore Emily Bailey and her family recently adopted a 5-month-old golden retriever puppy named Buck.
"I think it was just the loneliness and the impulsiveness ever since quarantine started that made us get another pet," she said. "With public safety regulations, it's so much harder to go out and interact with people, so having a pet at home can be exciting."
Pets can certainly help people cope with isolation, but being a pet owner also comes with a lot of hard work. Some animals need time outdoors for exercise, so responsible pet ownership is something to keep in mind.
"I do think it's a good idea to get a pet now, but only if you're prepared," Bailey agreed. "It's a lot of responsibility."
However, she says the responsibility is a fair sacrifice for a new pet. The new addition to their family has made her stressful year a bit easier.
Because of pets' positive influence on mental health, so many people have made the decision to get one.
There are still a couple of issues that could come up if a person adopts a pet during this time. Accessing veterinary clinics can be a hassle, and sometimes people can't get to them at all.
Readivet is a veterinary organization providing veterinary care from people's houses, and have been prepared for circumstances like these during the pandemic. 
"Coronavirus really helped our business since we are at home service," Jessica Ojeda, a Readivet veterinary technician, said. 
Operations like Readivet with at home services have benefited recently because more people have to stay inside, thus using their services more. These services can be convenient if you don't have access to outside veterinary services. 
Ojeda and her colleague Jessica Stewart, another veterinary technician, also pointed out some issues with quarantine pet adoptions.
"Pets with separation anxiety will not do too well," Ojeda said. "Once people start going back out, it'll be a struggle."
On the other hand, some pets just want some alone time and don't struggle as much with separation.
"Some animals don't like owners being home, and now that they're home all the time, that can create a lot of extra stress," Stewart said.
Operation Kindness, a local no kill animal shelter, has also noticed an increase in pet adoptions recently. Marketing and communications manager Kelsey Keys talks about her excitement at so many animals finding new homes.
"We love seeing people who want to adopt or foster," Keys said.
She explained this is a great time to be bringing home pets, as pet owners will be able to spend more time at home, helping their new pet get used to a different environment. 
Keys noted the only downside is sometimes more people will want to adopt than there are pets ready for adoption. However, she thinks it's not a bad problem to have.
"Expanding our foster program will help more pets in the future," Keys said.
As Keys wrapped up her thoughts on the topic, she expressed her gratitude to all the people who have been helping animals find new homes.
"These are strange times, indeed, but we are so grateful to see how our community continues to come together to help animals in need," Keys said.
About the Writer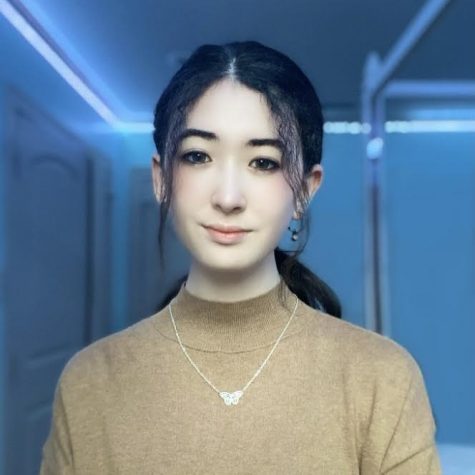 Zoie Carlile, Reporter
What does she do in her free time?
She likes to write and also likes music, and like to play piano and sing
What is her go-to ice cream flavor?
Her favorite ice cream flavor is chocolate
What is her favorite genre of music?
She likes pretty much all types of music, but has been listening to Japanese techno recently