Devos Wants Reform; School Choice Debate Remains Heated
Secretary of Educations history of education beliefs
Betsy DeVos infamously called public schools "monopolies" and "a dead end" at the SXSWedu convention in 2015. 
Currently, DeVos is the Secretary of Education and the most high-profile school choice advocate in the nation. Her statements on public education have drawn anger from public school advocates and the National Education Association (NEA), the largest labor union in the United States. In December, Rep. Frederica Wilson, D-Fla., accused DeVos of trying to destroy public education in a House of Representatives hearing, and claimed DeVos was the most unpopular person in the U.S. government. 
In her 2015 speech, DeVos said that education should evolve and innovate like industry and referred to traditional public schools as old fashioned. Though DeVos said in the same speech that she wasn't in favor of eliminating public schools, her statements still drew criticism for anti-public education sentiment.
Before DeVos was the Secretary of Education under the Trump administration, she was a billionaire philanthropist in Michigan. DeVos was raised with religious and conservative values in the wealthy Prince family and educated in private Christian schools. 
Nineteen years ago, DeVos explained how her religious beliefs are the motivation for her passion for education reform, as reported by Politico. She said that private donors aren't enough to adequately fund her ideal education system, and expressed her wish to not just stay in "safe territory" and quietly donate to private Christian schools, but to be in secular spaces "advancing God's kingdom."
Last year, Devos proposed a $5 billion tax credit to individuals and businesses that fund scholarships for private and religious schools. She told the American Enterprise Institute, a conservative D.C. think tank, that it was the best way for conservatives to fix education in America. She also claimed that it wouldn't spend government money or take money away from public schools, though by definition a tax credit uses government money.
This tax credit plan was conceived as an alternative to a policy both DeVos and President Trump support: vouchers funded with public dollars that children can use to attend private schools. Trump's promised education policy during his 2016 presidential run was a $20 billion voucher program, ideally funded with an additional $110 billion from state governments.
Vouchers are a favorite policy of school-choice organizations like EdChoice or the American Federation for Children. Advocates of voucher-based school choice programs claim that they offer a way for poor families to leave failing public schools for higher-quality private schools.
But according to a study by the National Bureau of Economic Research, it's not clear that private schooling leads to better educational outcomes than public schools, though the researchers were optimistic about the results of continued research and experimentation.
A Supreme Court case on voucher programs, Espinoza v. Montana Department of Revenue, is pending right now, and will determine whether it is unconstitutional for states to ban public money going towards religious schools.
Charter schools are another issue that's become an education battlefield. These schools are not private schools, as they receive public funding, but they also aren't public schools in the traditional sense. They are designed to be flexible, and held to fewer regulations from states. Charter laws allow private organizations to make schools with public funds under a contract with the government, while still being accountable to state achievement standards. In fact, charter schools can be closed by states if they aren't successful enough.
DeVos is supportive of charter schools as another example of school choice, and so were her Obama-era predecessors, John King Jr. and Arne Duncan. According to EducationNext polling, charter schools have consistent bipartisan support, but it's also a polarizing issue. 48 percent of people in 2019 supported charter schools, while 39 percent opposed them. 
About the Writer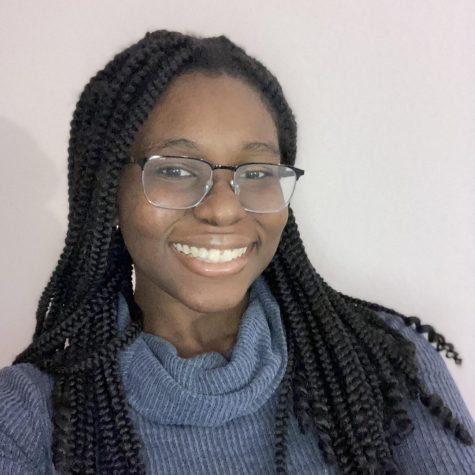 Jeneta Nwosu, Staff Editor
What kind of music will you find her listening to on the weekends?
She listens to every genre, especially hip-hop, pop, and rock.
What is her favorite ice cream flavor?
Her favorite ice cream flavor is cookie dough.
What is her dream job?
Her dream jobs would be related to economics or the law.