Robotic Therapy Dogs Start Replacing Live Dogs
New technology now includes robotic therapy dogs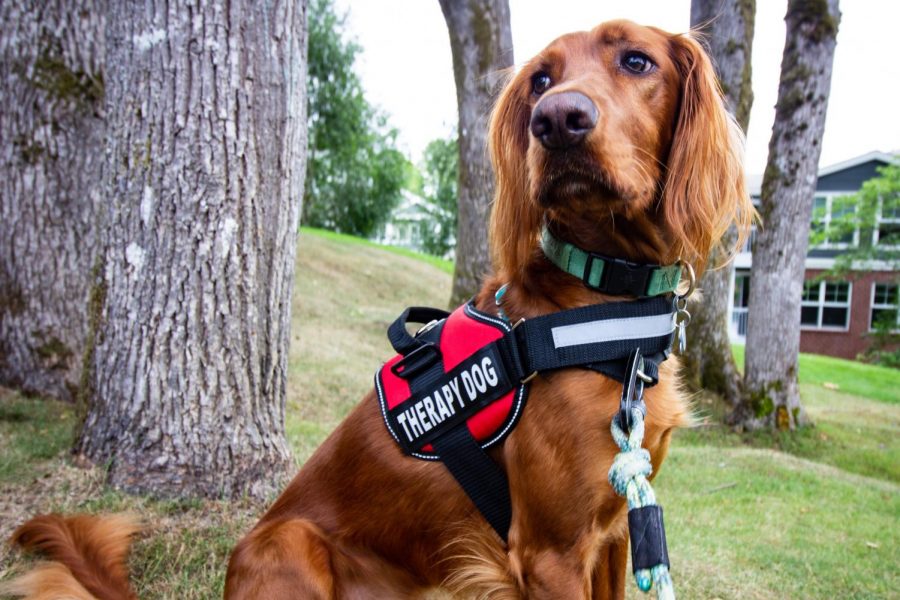 In recent years, the world has seen an increase in new, advanced technology, and now robotic therapy dogs are being added to that list.
The coronavirus pandemic has left many people feeling cut off from the rest of the world. Those who have dogs at home benefit from having a companion to lift their mood. However, some aren't as lucky.
Since the beginning of the pandemic, strict visitation rules and social distancing guidelines have been put into place at senior nursing homes across the country. This has ultimately left many seniors feeling isolated and alone. To help alleviate their loneliness, robotic pets have been brought in as opposed to the usual therapy dogs.
In Florida, the Florida Department of Elder Affairs provided 375 robotic dogs to nursing homes across the state. The pets were given to isolated seniors diagnosed with Alzheimer's disease and dementia in hopes that the robots would help to improve their mood and make them feel less alone.
"We look forward to delivering these therapeutic robotic pets to those who will benefit from their companionship," said Department of Elder Affairs secretary Richard Produm in a statement.
"There's some consumer insight that a line called FurReal Friends was actually being purchased about 10 to 15 percent for older adults and not for children," said Meghan Gamboa, Senior Vice President of Marketing at Ageless Innovation. "Out of that insight, the decision was made to launch a unique line of companion pets specifically designed for the aging population."
In a study conducted by Front Porch Center for Innovation and Wellbeing, elderly patients were paired with a robotic pet and monitored during a six-month period. The results showed the pets increased their owner's social behavior as well as improved their mood and appetite.
"Some of the positive benefits have been that people feel less lonely," Gamboa said. "They have an increased well being. Often times we hear that there's less medication needed when people do have the pets."
One of the most popular companies producing these robots is Angeles Innovation. They produce Joy for All Companion Pets, which are lifelike robotic dogs and cats specifically designed for elders. Unlike stuffed animals, these pets are interactive. They have a heartbeat and respond to human touch.
In addition to this, they have fur similar to a real dog and make realistic puppy sounds. The robotic dog was designed to be the perfect companion and help foster a real relationship between the senior and their pet.
It's no secret that dogs are one of the best companions to a human when it comes to improving their emotional and mental wellbeing. They are known to reduce stress and anxiety, ease loneliness and can even improve a person's cardiovascular health. Because of this, dogs have been heavily involved in therapy since the 1960s.
"[The dogs] provide comfort," said Hallie Brady, Animal Assisted Therapy Coordinator at Dallas Children's Advocacy Center. "There's a chemical in the brain that's released when a human pets an animal, so it's kind of a pleasurable feeling. Dogs can be used for grounding clients in the moment when they're thinking about hard things from the past."
While the technology is seen as innovative and beneficial by its users and creators, some experts have pointed out that giving a patient with dementia a robot they may believe is real, is dishonest and deceitful. Another argument against the product is that it only functions if there is mutuality. Without mutuality, the pet is nothing but bolts and screws.
Professionals have also insisted that the idea of a robotic therapy dog defeats the initial purpose of what a therapy dog is supposed to do. The role of a therapy dog is to provide psychological therapy to patients through interaction with the animal, something that, no matter how advanced technology gets, cannot be replaced.
"I would imagine there are benefits to [robotic dogs] in that you don't have to clean up after them or maintain them, but I think there's a benefit to having a real dog just because it's authentic emotions and an authentic connection," Brady said.
However, the relationships that are built with these robotic friends can be compared to the relationship one may have had with a favorite doll or plush toy as a child, which for many, served as a beloved companion and source of comfort earlier in life.
"Ageless Innovation is really focused on reimagining how we positively age and live together by embracing the power of play," Gamboa said. "Our goal is to use these robotic companion pets, as well as other products that we're working on at the moment, to foster joy and happiness and play to this deserving audience."
About the Writer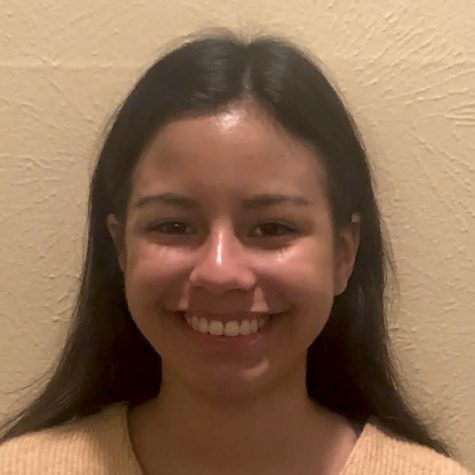 Lucy Gomez, Staff Editor
What is your dream job?
Her dream job is to be a journalist
What is. her go-to dad joke?
Her favorite dad joke is "What do you call an alligator in a vest? An investigator!"
What is her main source of information?
Her go-to news sources are the New York Times and the Dallas Morning News