New Gymnastics Gym To Be Named For Hegi Family
Endowment gift to Highland Park Education Foundation will support the educational needs of HPISD and the girls and boys gymnastics programs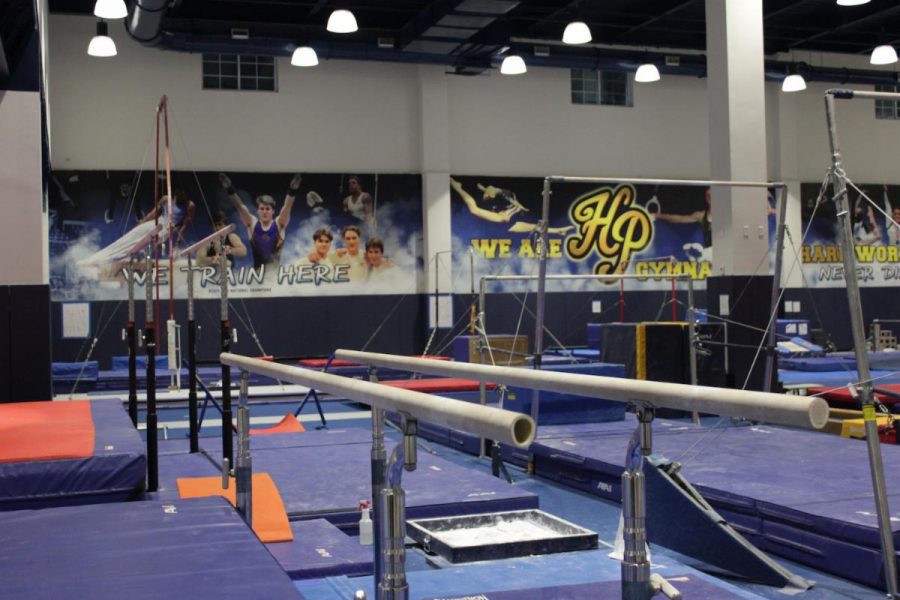 The new state-of-the-art gymnastics gym was named the Hegi Family Gymnastics Training Center, following their generous gift to the Tartan Endowment Fund of the Highland Park Education Foundation. 
The facility, which was renovated as part of the district's bond program, opened in the fall of 2019 and is located in the basement of the northwest addition of the school.
The gymnastics program has an impressive record currently holding 44 individual state titles, 32 district championships and even one team state championship title. 
The Hegi family played a significant role in the program's winning history with Peter Hegi, Class of 1992. Peter was a part of the gymnastics team and still to this day, holds the state record of 14 individual state championship titles. After success in high school, Peter went on to captain Stanford University's men's gymnastics team. He contributed to the program significantly, bringing home two NCAA team titles. 
Another member of the Hegi family, Fred Hegi, wants other gymnastics members to share their family's same experience with the Highland Park gymnastics program.
"This gift is a perfect fit for the Hegi Family Foundation because it combines our family's love for the Highland Park schools and community, with our gratitude for the impact HPHS gymnastics had on, not only our family, but also on countless others over the past four decades," Fred said.  
The endowment gift will help support both the girl's and boy's gymnastic programs and long-term educational needs in HPISD.    
"This gift will build on the tradition of excellence in our gymnastics program and benefit future Scot gymnasts for generations to come,"  said Kelly Walker, the vice-principal of the HPISD board of trustees and the liaison to the foundation. 
About the Contributor
Catherine Stautz, Reporter
What music will you find her listening to on the weekends?
Her favorite music genre is pop country. 
What does she do when she's not working on Bagpipe?
Her hobbies include theatre, arts and crafts, designing and sewing.
What is her dream job?
Her dream job is to become a doctor, an interior designer or a news broadcaster.