Major Economist Speaks For Students
Comercia Bank Vice President speaks on his life of oil, art and economics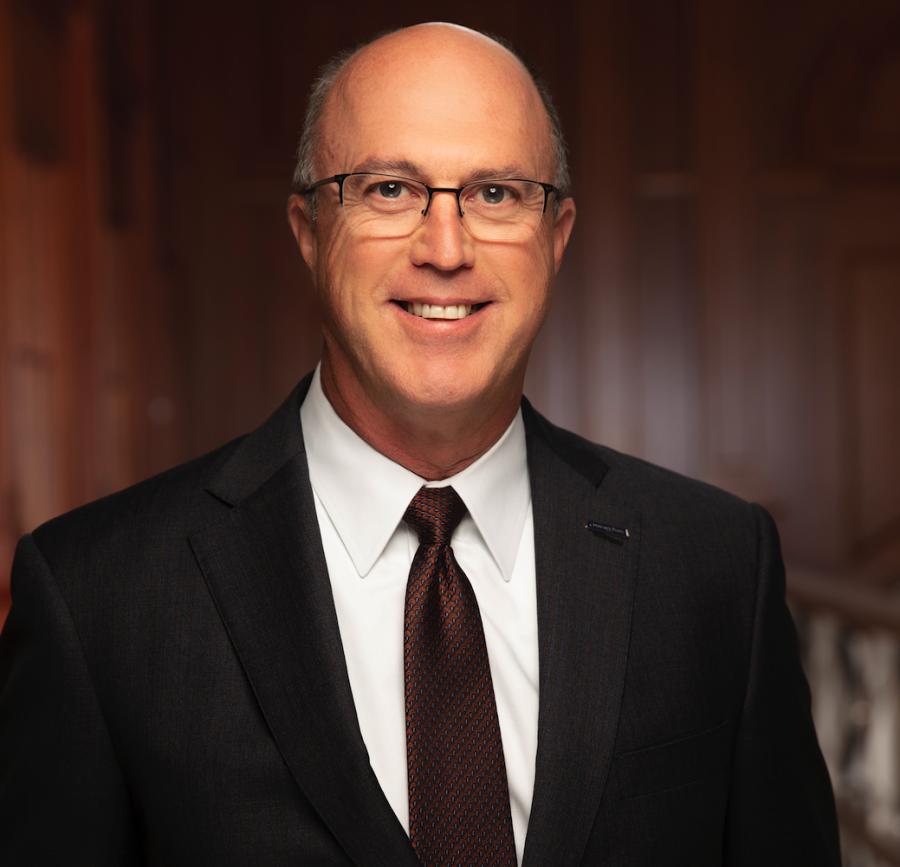 On Monday, Dec. 16, economist Robert A. Dye spoke for an audience of Moody Advanced Professional Studies (MAPS) students and students in the economics course.
Dye is the Chief Economist, and Senior Vice President for Comerica Bank, a position he has held since 2011 when his predecessor, Dana Johnson, retired. Before working at Comerica, Dye was a Senior Economist at PNC Financial Services group. In addition to his work as an economist, Dye has lectured at the University of Pennsylvania, the University of Pittsburgh and Temple University. 
One of the reasons Dye is important in the world of economics is annual economic forecast, where he makes predictions on the coming economy. In 2015 Dye was awarded the Lawrence R. Klein award thanks to his four year streak as the most accurate of the major economic predictors. His predictions on inflation were spot on, and he thinks differently than his peers.
"He is known to be one of the more accurate economists, because his forecasts have been accurate." Economics teacher Jerry Howland said.
Although Dye has had a successful career in the field of economics, he got his start as a petroleum engineer at Texaco before working as a research resident at the United States Department of Energy. Dye earned a bachelor's in Petroleum Engineering at Marietta College, a master's in Natural Resources from Ball State University, and a doctorate in Energy Management and Policy at the University of Pennsylvania.
"I worked as a reservoir engineer at the corporate headquarters in downtown New Orleans, and that was at a time when oil prices were collapsing from 40 dollars a barrel to 10 dollars a barrel in the mid-1980s." Dye said. "So there wasn't a lot going on in the energy sector, and as a new engineer I was eager to work on projects and be very active." 
After the oil industry slowed down, Dye went back to school so he could enter a new, more active industry. 
"I decided to go back to grad school, and eventually I gravitated towards economics." Dye said.
In addition to his career in economics and energy science, Dye has another, lesser-known interest. During the 1980s Dye began painting to take a break from writing his dissertation for his energy management and policy class. Since then he has continued the art, and has had several art shows since.
"My sister who is 2 years older than myself was a painter, and I was always very interested when she brought art books home from the library, and I would always make sure to look through them, and at her work, and see what she was doing," Dye said. "My interest in art has been there from a really early age."
Dye calls his particular style "painterly-realism." While these works are of natural scenes, they are abstract. An online gallery of this art can be found on his website. 
"I think the strongest styles are the ones that develop organically, and for me this has been true, as I have always been interested in landscape art, and the abstract qualities of landscape art, and I like to see both in my art." Dye said.
About the Writer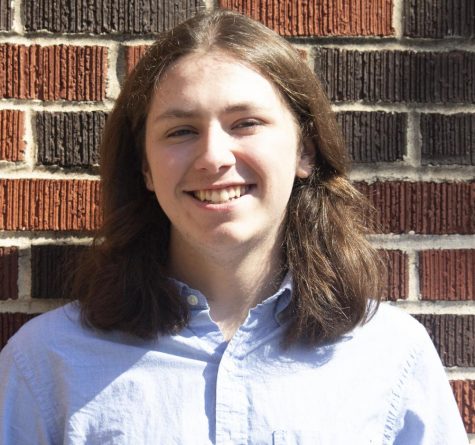 Hayden Chandler, Reporter
How many years have you been in newspaper?
This is my third year on the Bagpipe staff and I was on the middle school staff for a year.
What do you do in your free time / what are your hobbies?
I enjoy reading and walking.
What is your favorite music genre?
Classic Rock
What is your favorite ice cream flavor?
Mint chocolate Chip