Students, Teachers Share Opinions After Semester In Northwest Addition
new wing proves beneficial for school after requiring some adjustment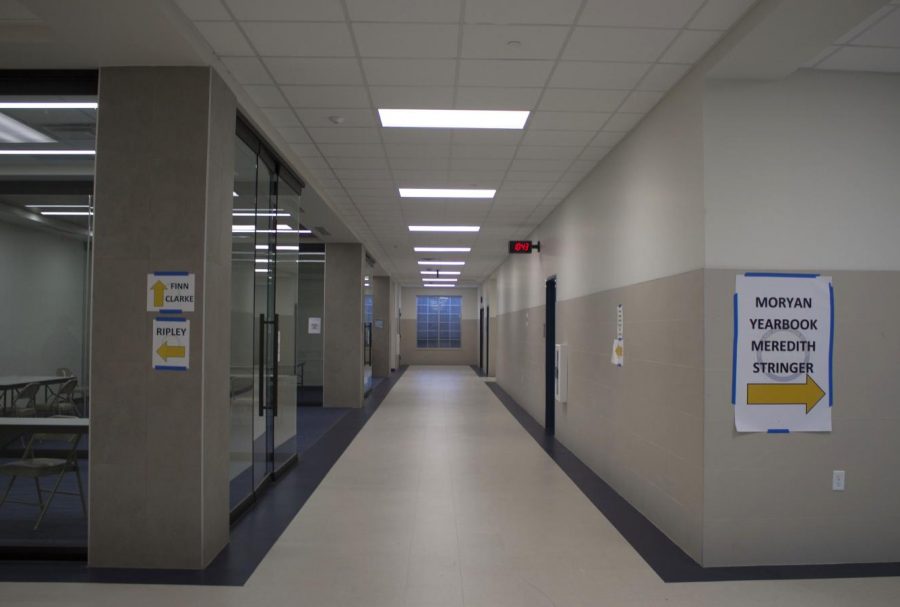 Earlier this year, the construction replacing the northwest parking lot yielded the new northwest addition, a section of the school that offers many positives but has taken some getting used to for students and staff.
One change seen in the northwest addition are the larger classroom sizes. Freshman Ailey Fidler has classes in the new wing and feels the additional classroom space is beneficial.
"I think [the northwest addition] is really nice, and the classrooms are a lot bigger," freshman Ailey Fidler said. "You're not as crammed, and it kind of feels like you're in a smaller learning environment because you can have more one-on-one time with the teacher, and each person has their individual space in the classroom." 
The new addition offers plenty of classrooms as well. Many teachers who did not have their own spaces at the start of the year now make use of this brand new classroom space, including government teacher William Caraway.
"The classrooms are nice, clean and new. The furniture's nice in terms of my classroom," Caraway said. "Also, the technology we have in the classrooms is really neat and has been a real asset."
The new section also comes equipped with several pods directly connected to the hallway by glass doors and walls, set up to be just the right size for students to have meetings and coordinate with one another.
"[The pods are] a great place for kids to have meetings or to do makeup work," Caraway said. "I know that several teachers on this side have used the pods for assignments in class and doing projects in their room and things like that. So it's been a real cool thing." 
While the new wing offers many positives, not everyone is wholly satisfied. Fidler, for example, said her eighth period class is a lot more difficult to reach during passing period now.
"My eighth period is all the way at the end of the hallway [in the northwest addition], while for seventh period I have creative writing, which is all the way on the English side of the school," Fidler said. "So when I have to go over there, it takes me a really long time to get there." 
According to Fidler, this added difficulty has resulted in her being late to class on several occasions.
"Good thing my eighth period teacher is a little bit flexible because she knows how long it takes me," Fidler said. "So that's the good thing, I guess, if your teacher's flexible they can work with you." 
However, not every student who has classes in the northwest addition finds classes so hard to reach on time. For example, it isn't prone to the traffic jams that are prevalent in the school's main hallways, like the math wing intersection.
"[The northwest addition] is not as much of a hassle as back here [in the rest of the school]," sophomore Tom Valenta said. "I mean, you practically need a snowplow to get through everything." 
Fidler, however, feels that a short six-minute passing period simply isn't enough to cross from one end of the school to the other end, considering the length the northwest addition adds.
"They should probably make passing periods a little bit longer because then we'd have time," Fidler said.
While it has been an adjustment for some students, students and teachers alike seem to be generally optimistic regarding this new change.
"Adjustments have to be made," Caraway said. "But I think it's been a great positive."
About the Contributor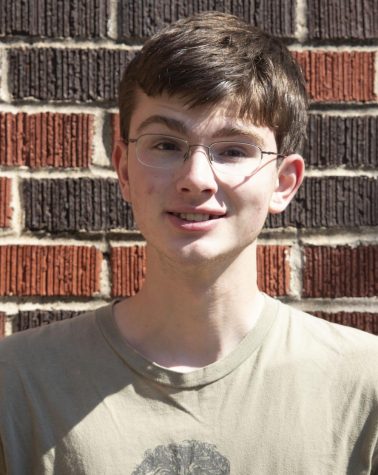 Justin Kliewer, Copy Editor
How many years have you been in newspaper?
This is my fourth year on the Bagpipe staff.
What is your dream job?
Psychologist
What are you involved with at the school?
President of Video Game Club, Reading Buddies tutor
How would your friends describe you?
Quirky