Academic Decathlon Blazes Through Competition At First Two Meets
after two wins, academic decathlon competitors look towards future meets
Hang on for a minute...we're trying to find some more stories you might like.
The academic decathlon team celebrated their second win this year at the Warren Hutcheson Invitational, hosted at HPHS on Nov. 9, following their first victory at the Rockwall Invitational on Oct. 26.The first tournament hosted at Rockwall High School gave the team a chance to test the waters and see where they stood. Put up against 43 other teams, HP emerged victorious.
"Rockwall was our first tournament, so it was good to see how the kids would respond," Coach Greg Bergeron said. "We had four students who received overall awards."
Each school team is composed of an A, B, and C group based on the student's GPA and academic prowess. A handful of these students get picked from the academic decathlon class to go on to compete for the school.
"HP usually does really well, and if they do lose, it's only by a hundred points or so," Jordan said.
In the honors division, sophomore Daniel Carillo received first place overall and senior Jean Ye received third place overall.
In the scholastic division, senior Alvin Zou received first place overall and junior Henry Davis received second place overall.
"After our meet at Rockwall, I felt pretty good about our team, and I feel we did the best that we could," senior McKenna Jordan said.
Her goal came to fruition, with HP taking home the first place trophy at the Nov. 9 home meet against eight other teams. The AcDec team's Saturday was spent in the school cafeteria for around a school day in order to keep their victorious start continuous.
Even after protecting their winning streak from the Rockwall Invitational, the team takes serious considerations of their performances, looking for areas of growth.
"Our strengths were math and science, and we definitely need to improve in economics and literature," Bergeron said.
As far as competitors, Rockwall High School is never too far behind. In last year's tournament, they won this meet.
"Rockwall performed pretty well at our last meeting, but they definitely didn't do as well as they did last year," Jordan said.
However, Rockwall isn't the only team that threatens the team's winning streak.
"Dulles High School poses a threat because last year we were pretty neck and neck in scores," Jordan said. "Other than Dulles, teams like Plano East, Lubbock and Friendswood are seen as competitors."
The HP AcDec team has high hopes for the coming year. With hours of hard work outside of school, meticulous attention to detail and six huge packets of educational material, the team is on its way to a successful season.
"I would like to see the AcDec team to accomplish a lot this year," Jordan said. "Mostly, I want to be so far ahead that the other teams don't really feel like they can win against us."

About the Writer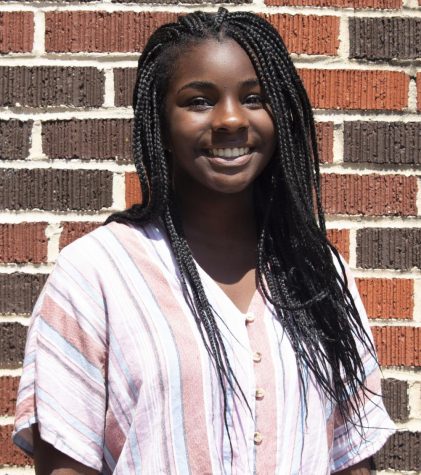 Ava Perpall, Reporter
How many years have you been in newspaper?
This is my first year on the Bagpipe staff.
What are your hobbies?
My favorite is doing charity work in the city. I really enjoy meeting people of every background and making a difference in the community.
What is your favorite music genre?
Rap, rap, rap and rap
What is your go-to news source?
CNN, BBC and Fox. I like to have a mixture of perspectives in my news sources.