Highlander Band Brings Home Second Place After State Marching Competition
marching band advances to state for second time in history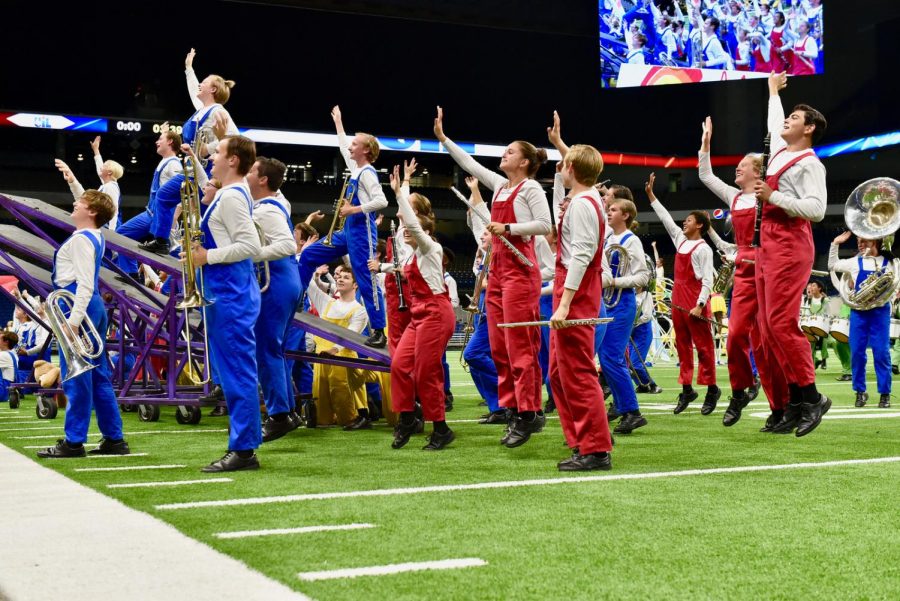 For the first time in history, the Highlander Band placed second at the University Interscholastic League's state contest on Nov 5.
This marks the second time the band advanced to the state contest in San Antonio. The band went for the first time in 2017. In this competition, the Highlander Band placed tenth in both the preliminaries and finals.
"It was unbelievable because we didn't expect to make it to state two years ago," senior flute section leader Jordan Meacham said. "After making finals, we were more shocked to get tenth out of all of the bands. Now, getting second is unbelievable." 
This year, the marching band placed first in the preliminaries, with two of the five judges awarding the team first place. The top 12 bands advanced to the finals and performed again the next day. In the finals competition with a new set of judges, the band placed second. 
"It was amazing," junior trombone player Hank Bishop said. "We did better than almost everyone expected, moving up nine places from last year, and we were right on the tail of Cedar Park who has won state for the past eight years."
The 2019-20 band season was the most accomplished to date in terms of rankings. Two years ago marked the first time that the band won a competition, but the band led a nearly undefeated season this year. In addition to the state placement, the band placed highly in its earlier competitions. 
"We did two non-UIL competitions this year – The Mansfield Preview of Champions and Midlothian Marching Showcase," senior band president Olin Rolseth said. "The first time we got first place in the band's history was two years ago at Midlothian and we won first at the competition again this year."
They also placed first at the Mansfield Preview of Champions and won an array of caption awards at each contest. The band won first place at Area for the first time in history after captivating the judges with their show entitled "PLAY!." To read more about the band's show and season, check out our other band stories highlighting their success.
About the Writer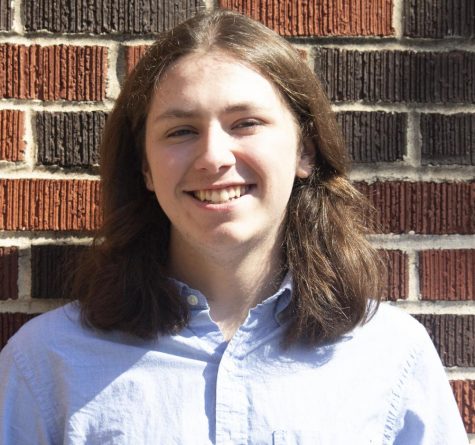 Hayden Chandler, Reporter
How many years have you been in newspaper?
This is my third year on the Bagpipe staff and I was on the middle school staff for a year.
What do you do in your free time / what are your hobbies?
I enjoy reading and walking.
What is your favorite music genre?
Classic Rock
What is your favorite ice cream flavor?
Mint chocolate Chip