Review: Dreamscape Virtual Reality Experience Presents Realistic Adventures
new attraction at North Park Center offers unique virtual reality experiences
Dreamscape, a virtual reality experience, opened to the public at North Park Center Aug. 15 , providing three never-before seen adventures.
The idea sounded interesting to me, so I decided to check it out. When I first walked up to the storefront, I was welcomed by the man working the front desk, who helped me receive my ticket. There were three adventures to pick from: "Alien Zoo," "Curse of the Lost Pearl" and "The Blu." 
"Alien Zoo" is a tour around a wildlife refuge in space, while "Lost Pearl" is a quest to break an ancient curse and find a lost pearl. I settled on "The Blu," a deep-sea rescue that takes you on a mission to save a family of whales.
After I got my tickets, the man instructed me to go over to one of the iPads set up around the room to check-in and select my avatar. There were three options to choose from: female, male and non-gender. After I checked in, I took a seat in the departure lounge which was filled with little mementos of each adventure to get you excited for what a customer is about to experience.
When it was finally time for "departure," our adventure guide took six of us back to a room to gear up with all the equipment. We put on our foot trackers, backpacks that the virtual reality headsets were connected to, and hand trackers, all of which helped the simulation line up with a customer's motions.   
After gearing up, we walked into a pod and were told to stand in a line and put on our headsets, so we could virtually change into our avatars. It was obvious a lot of work was put into making the experience seem as real as possible when I noticed details like our initials on our scuba suits. Afterward, the screen went black, and we were transported into another world. 
Once the adventure started, we descended into the ocean and got the opportunity to see seals, turtles and sharks swimming all around us, along with a shipwreck and a colorful coral reef. 
Then, when we reached a platform in the middle of the ocean at 0 degrees celsius, we were told to get on our sea scooters that were stationed around the platform to find the whales we were trying to rescue. Once we found Silvia, the mother, and her trapped baby, we pulled the rope off the baby whale to save it. 
The rest of the time was spent on the sea scooters swimming with the whales. It really felt like I was right there with them in the deep blue sea. At one point, I was swimming alongside one of the whales and we looked each other right in the eye. It would be amazing to see that in real life, but in my opinion, the next best thing was encountering that bucket list experience in virtual reality. 
Going into the experience, I was a little nervous because I heard people can sometimes feel nauseous in virtual reality. However, I never felt like that. In the end, I was very pleased with the experience. It felt so real, I often had to remind myself it wasn't reality, and the objects that were swimming around me were just virtual.
However, as someone who has experienced virtual reality before, senior Federico De La Vega argued you can experience an adventure just as cool at home with your own VR headset, instead of spending $20, an arguably large sum of money for only a 10-15 minute experience, at Dreamscape. He did admit the commercial option did have some unique perks.
"But, [at Dreamscape,] you can walk around and actually touch some things that you're seeing because they set it up to match the digital world around you," De La Vega said. "Also, you can see and interact with anybody else with you because they're also in the VR world."
For me, the only drawback was that the 15 minute experience was too short, and it was advertised as longer. Though, according to our adventure guide, Mitch Barnes, it is a safety issue because research by VR companies shows your brain needs a break after a certain amount of time due to it not quite knowing what is real and what isn't. 
While Dreamscape is currently exclusive to Los Angeles and Dallas, they are planning on expanding to international locations like Dubai, and hopefully releasing new adventures in their present locations. Even though I thought the adventure was short, the experience was memorable, and I would recommend it to anyone who is eager to try out virtual reality.
About the Contributor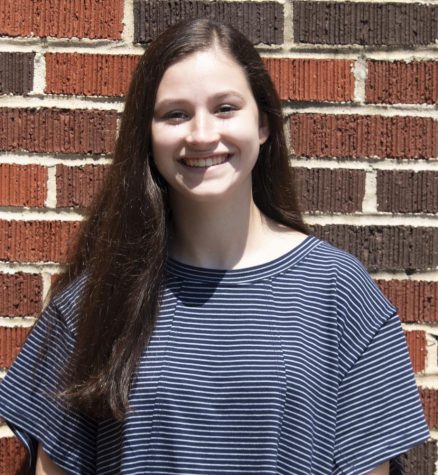 Juliet Richardson, Reporter
How many years have you been in newspaper?
This is my third year with the Bagpipe.
What are you involved in at the school?
CHOW club, National Honor Society, National English Honor Society, National Chinese Honor Society
What is your dream job?
Elementary school teacher
What is your favorite music genre?
Country