Highlander Band Continues Streak Of Success
marching band advances onto state after placing first at area
Hang on for a minute...we're trying to find some more stories you might like.
For the first time in history, the marching band placed first against 21 other bands at the University Interscholastic League's area contest on Oct. 17.
The band competed in the league's "C" area.
"In general, our area and region has a couple of strong bands," senior drum major Krishan Patel said.We recently have been getting on their level."
The band's marching show, entitled "PLAY!," is part of the reason for their recent success in competitions. They were the grand champion at two local competitions earlier in the season and had to receive top scores at the UIL Region Marching Contest before advancing to area.
The marching show utilizes bright primary colors and props for its visuals, and includes songs reminiscent of childhood, such as "Pure Imagination" from "Willy Wonka and the Chocolate Factory" and "Rainbow Connection" from "The Muppets."
"It is a theme that involves kids and being young," senior flute section leader Erin Harper said. "So it helps the audience connect, because they remember when they were young."
"PLAY!" is similar to the band's show from 2017, "I Do," in that both attempt to appeal to the audience's emotions. "I Do" brought the Highlander Band the opportunity to go to state for the first time two years ago. The band made finals and placed 10th at the state contest, which exceeded any expectations they had, as no Highlander Band had ever made it to the state level before.
Now, for the second time in history, the band is traveling to San Antonio for state on Nov 4. The band is hopeful for their outcome at the state competition given the high scores, multitude of awards and positive feedback they received.
"Everyone on the band has been working really hard," junior assistant trumpet section leader James Guandolo said. "We have been giving it our all every day, and in every rehearsal. We have been working great together, having high energy rehearsals. I think we have got a real shot."
About the Contributors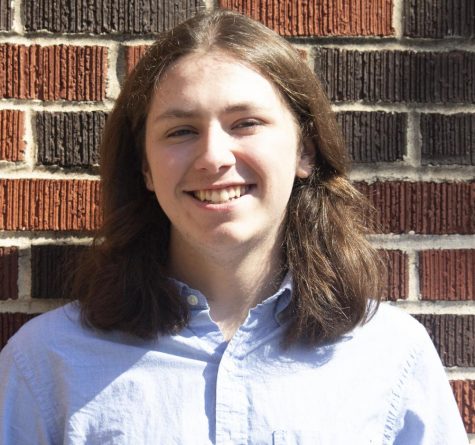 Hayden Chandler, Reporter
How many years have you been in newspaper?
This is my third year on the Bagpipe staff and I was on the middle school staff for a year.
What do you do in your free time / what are your hobbies?
I enjoy reading and walking.
What is your favorite music genre?
Classic Rock
What is your favorite ice cream flavor?
Mint chocolate Chip