Golfing fore a cure
It's the time of year where pink ribbons and cures are on the mind, seeing as  October was Breast Cancer Awareness month. The girl's golf team joined in on supporting survivors and raised money for those afflicted by playing in the Golf Fore a Cure tournament on Oct. 25.
This will be the second annual Golf Fore a Cure, which benefits the over 1.7 million people that are affected by breast cancer. That means that about 12.5% of women are affected by this disease. The HP girl's golf team sent a few of its members to support the cause. This was their second year sending girls to compete in the tournament. Golf Fore a Cure is played similarly to the other tournament that the team attends, but the main purpose is to raise awareness for Breast Cancer rather than winning.
"I think it's something that we hear about but haven't really experienced because people keep it quiet while they're going through it," golf captain Caroline Malone said.
The girls wore pink in support of the survivors like many organizations or individuals have done, such as physics teacher Euan Blackman, who dyes his hair towards the end of every October.
"It's a really fun tournament," Malone said, "We get goodies because all the survivors and people who organize it are so fun and great."
There are other ways people help raise awareness around Dallas. Many runs, such as the Race for a Cure, are held both to get people up and moving and to promote the causes. Other organizations promote breast cancer awareness year-round, such as DUC Pink, a dragon boating team (similar to kayaking) for survivors. Really there are infinite ways to help when communities around the United States rally together to support this amazing group of survivors.
About the Writer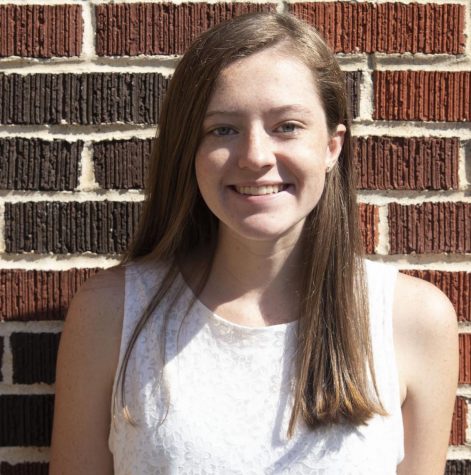 Ava Craycroft, Reporter
How many years have you been in newspaper?
This will be my second year on staff.
What is your dream job?
Free lance videographer
What is your favorite music genre?
Acoustic stuff
What activities are you involved in?
I row for Dallas United Crew and am in Crew Club at the school.