Game, set, match
Highland Park scores a win against Coronado High School
On Friday, Sept. 21, the varsity tennis team played off against the El Paso Coronado varsity team. Much like the rest of the team's games this season, it was a success for Highland Park. This game was a ranked match, so it will help Highland Park to advance to the state championships.
The Scots beat Coronado 19-0, and the last match ultimately had to be decided by a tiebreaker. On Sept. 11, the team defeated the Bryan Adams High School with the same score, 19-0, at the Fair Oaks Tennis Center. The day after the El Paso Coronado game, they beat Tyler Lee on the home court.
The El Paso Coronado game was held at the HPHS indoor tennis court, the Seay Tennis Center.
"We actually have the indoor court, and they're new and they're really comfortable but there is a giant echo which sucks," sophomore Caleb Lewis said.
Lewis was at the game but was unable to play due to a hip injury. The school tennis games are fairly well attended, and the new tennis court is no doubt attracting viewers to the matches.
Considering the number of victories Highland Park has gathered this tennis season – and the repeated shutout victories like the El Paso Coronado game – the prospects are good that the team will make it to the state championships. Some members of the team seem optimistic that varsity will win at the state championship.
While tennis is not the school's top sport, this season is shaping up to be an interesting one. The players are performing well and on a fast track to state as they have had several victories against opposing teams this year. The varsity team has games scheduled from now until Nov. 2, the date of the UIL State Tennis Championship which is slated to take place at the George P. Mitchell Tennis Center in College Station.
About the Writer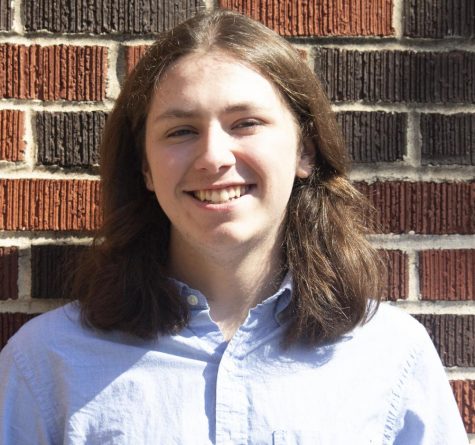 Hayden Chandler, Reporter
How many years have you been in newspaper?
This is my third year on the Bagpipe staff and I was on the middle school staff for a year.
What do you do in your free time / what are your hobbies?
I enjoy reading and walking.
What is your favorite music genre?
Classic Rock
What is your favorite ice cream flavor?
Mint chocolate Chip