"Bloom" album review
Is Troye Sivan's latest music pushing the same boundaries as before?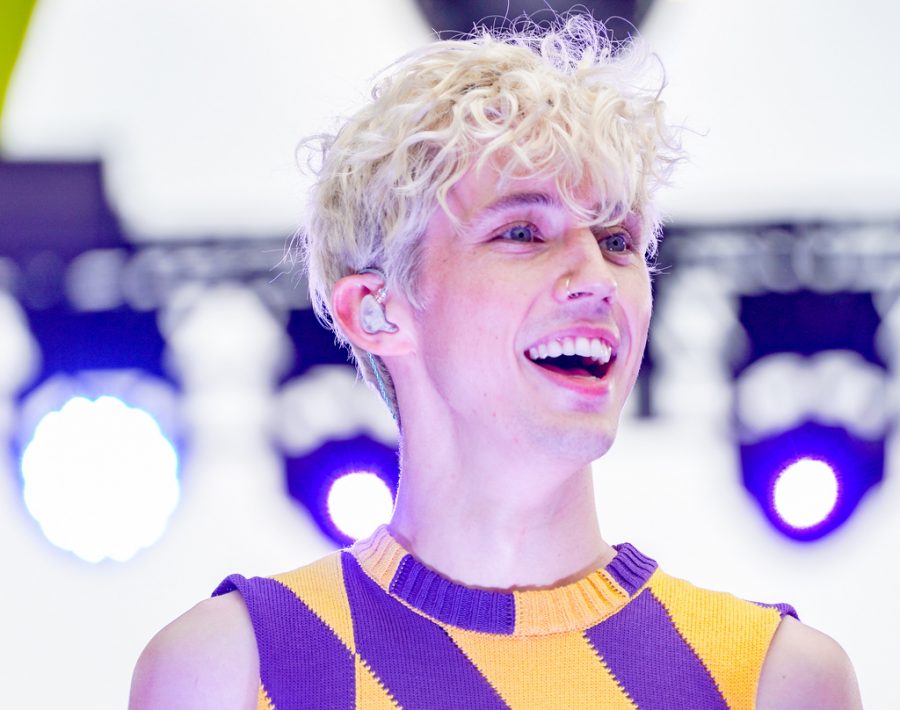 Rising into the pop scene with his debut album Blue Neighborhood in December of 2015, Troye Sivan became an icon to not only youth, but the LGBTQ+ community. Sivan is an openly gay Australian artist who was expressing his life and the lives of those like him for the world to see. His second album, Bloom, is not a departure from that, but a continuation.
Bloom was made specifically to be listened to by a gay audience. Unapologetic in nature, it speaks about Sivan and his lover as they first discover each other, as they grow distant, as they fall in love over and over again, and how eventually they age together. There really is no album quite like it that has been viewed on the same scale, considering that millions of people all around the world  listen to his music.
The album has music that speaks of issues and stories the industry would rather not focus on, but Bloom wasn't made to push the envelope. It was made to create something for the youth of today that Sivan's generation didn't have: popularized, diverse gay media. Growing up in middle school I couldn't really find music like this that was actually well made and produced for a mass market. I had no concept of people like me even existing, much less growing up happy and in love, as Sivan so often sings about. Simply being able to relate music to my own life was such a release of worry I had.
Aside from the cultural aspect of what the album means, the music on its own is incredible. Sivan has what feels like his own genre, mixing elements of pop with R&B, bass swells with guitar strums. His collaboration with Ariana Grande in "Dance to This" was a particular standout. Sivan also rewards his listeners who pay special attention to the lyrics since almost every song has a story built into it. "Postcard" deals with a relationship on the brink of total collapse while "What a Heavenly Way to Die" has Sivan speaking to his lover as they live their last days, recalling what a wonderful life they lived together. Perhaps the most heart wrenching story is found in "The Good Side." This song recounts a relationship that has just ended, with Sivan suffering less than his ex-lover. Sivan knows that he wants to help him get through the hard time, but can't because it wouldn't be fair.
The creation of this album not only gave a new set of songs for Sivan's fans to listen to; it also gave him an outlet to speak about his love and his community. Hopefully more art like his is will be popular in the coming years.
About the Writer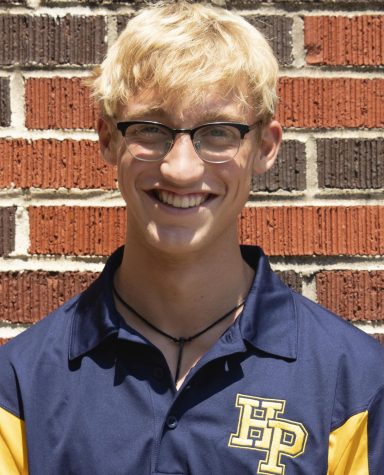 Sam Brown, Editor-in-Chief
How many years have you been in newspaper?
I've worked on the Bagpipe staff for four years.
What are you involved with at the school?
Besides the Bagpipe, I spend most of my time as an officer of the Highlander Band Color Guard and Winter Guard.
How would your friends describe you?
Passionate, funny, maybe a little crazy
What's your favorite Ice cream flavor?
Dark Chocolate with Chocolate chips