Barbara Bush
Hang on for a minute...we're trying to find some more stories you might like.
On Sunday, April 15, a spokesman for the Bush family announced that former First Lady Barbara Bush was in critical condition. Bush had a chronic pulmonary disease and heart failure; she decided to forgo additional medical health and passed away on Tuesday, April 17 at the age of 92 in her family home.
During her 92 years of life, Bush was the Second Lady (an informal title meaning wife to a Vice President), the First Lady and the mother to the President. She was the mother to six children, though one of them passed away from leukemia at the age of three; she had 17 grandchildren.
As both Second Lady and First Lady, Bush was passionate about illiteracy and ways to combat it, going as far as to choose family illiteracy as her cause. When she was First Lady, Bush started the "Barbara Bush Foundation for Family Literacy," an organization made to support literacy in both parents and children.
It wasn't just illiteracy that called to Bush. In 1989, HIV and AIDS were something unknown and fearful to the American public. The public feared that any contact, like hugging, could lead to an infection from HIV, leading to infant children abandoned in hospital wards. Despite these fears, Bush visited a residential home for children with HIV called "Grandma's House." There, she hugged a baby with HIV. This action, caught on camera, is often credited as an opening for public perceptions to shift on HIV.
Her funeral, which took place on Saturday, April 22, had more than 1,000 in attendance, including former Presidents Barack Obama and Bill Clinton, former First Ladies Michelle Obama and Hillary Clinton and current First Lady Melania Trump.
Her husband, former President George H.W. Bush, was also in attendance along with the rest of their family. The Bushes were married for 73 years before Barbara passed away.
As of April 23, it was reported that George H.W. Bush is in the hospital for an infection in his blood since Sunday April 22, the day after Barbara's funeral. While he is in intensive care, it was reported that he is recovering.

About the Writer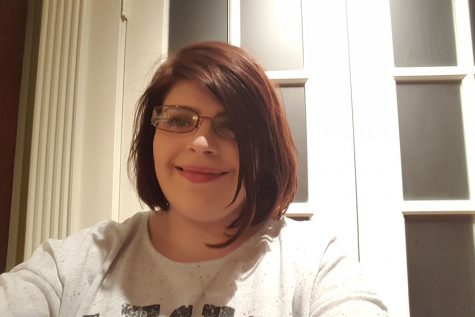 Lela Miller, Staffer
Current Grade Level:
11

What is your position on the Bagpipe:
Staffer

What is your go-to snack:
Chips

What is your favorite tv show to binge...