Appreciation for Avicii
A Reflection on DJ Avicii's Career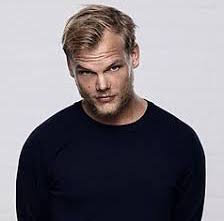 Hang on for a minute...we're trying to find some more stories you might like.
Tim Bergling, also known as DJ Avicii, was born in Stockholm, Sweden. He started his career when he was 16 by posting remixes of music online. In May 2007, Avicii signed on with the Dejfitts Plays label. In 2010, Avicii released his song "Seek Bromance," which reached number 20 on the charts in many countries such as Belgium, France, the Netherlands and the UK.  In 2011, Avicii released his song "Levels," which jump started his career. The hit song reached the top ten in multiple countries such as Austria, Belgium, France, Denmark, Finland and more.
In 2012, he released the single "Sunshine" along with famous DJ David Guetta. The song was nominated for the Best Dancing Record Grammy. Later that year he attended the Ultra Music Festival and premiered his song "Girl Gone Wild" featuring vocals from pop singer Madonna and performed his song "Super Love" with artist Lenny Kravitz. Avicii then released the song "Silhouettes" featuring vocals from Salem Al Fakir, which reached number five on the UK Dance Chart. In September of 2012, he became the first DJ to headline the Radio City Music Hall in New York City.
Also in 2012, his hit song "Levels" was nominated for Best Dancing Record Grammy Award, at the 2012 Grammy Awards. In early 2013, Avicii premiered his album True which was released later that year in September. In June of 2013, he premiered his song "Wake Me Up" featuring vocals from Aloe Blacc. The single became the UK's fastest selling single of 2013 having sold 267,000 copies in its first week on sale. In September of 2014, "Lose Myself," featuring Chinese singer Wang Leehom, was released. In 2016, he retired from performing due to health issues. In late 2017, Avicii announced that his documentary Avicii: True Stories would later be released.
Avicii was hospitalized for 11 days in New York City with acute pancreatitis and excessive alcohol abuse. He passed away on 20 April of this year near Muscat, Oman. Avicii will be remembered for his amazing music and passion for the music industry.