Oscar Nominations Surprises & Snubs
Hang on for a minute...we're trying to find some more stories you might like.
On Jan. 23, the Oscar nominations were unveiled at the Samuel Goldwyn Theatre in Los Angeles, California. These nominations were notable because they contained quite a few upsets and surprises that people were not anticipating. Along with these upsets and surprises, the nominations also had a few that were unprecedented, such as Jordan Peele becoming the fifth African-American nominated for Best Director for his movie Get Out.
The snub that has been talked about the most, and is perhaps the most controversial, was James Franco not getting a nomination for Best Actor for portraying Tommy Wiseau in The Disaster Artist. Many deemed Franco to be a front runner to secure not only the nomination, but also a win. However, allegations of sexual misconduct against him emerged, leading most people to believe that that was the reason as to why he didn't receive a nomination.
Last year, when Casey Affleck won the Oscar for Best Actor for Manchester by the Sea, there was an outcry regarding why the Oscars were rewarding an actor who had been accused of sexual misconduct in the past, and in order to ensure a stress-free ceremony, perhaps they just decided to avoid another outcry all together by simply not nominating Franco. Perhaps those stories could have already been swirling around Hollywood for some time way before.
Now onto the surprises that were included in the nominations. The biggest one was that the most nominations was Phantom Thread sneaking into earning six nominations including: Best Picture, Best Director for Paul Thomas Anderson, Best Lead Actor for Daniel Day-Lewis (in presumably his final role), Best Supporting Actress for Lesley Manville, Best Original Score and Best Costume Design. The reason that Phantom Thread's nominations were so shocking, particularly for Best Picture and Best Director, was because they had been snubbed in all of the prior award shows (such as The Golden Globes, or SAG), except for nominating Daniel Day-Lewis for Best Lead Actor.
Compared to the last couple of years, there were far more surprises in this year's crop of nominations. As a result, those we pegged winning their awards as of a mere month ago has shifted. Let's all just hope that the movies we want to win, do win. Or you know, win Best Picture for five minutes and then not.

About the Writer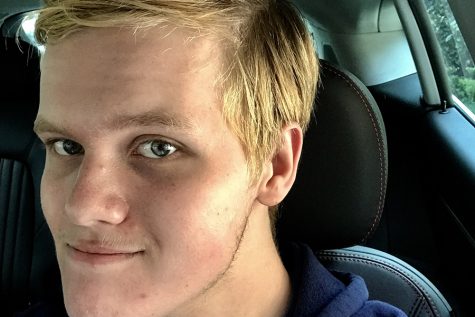 John Ruhl, Staffer
Current Grade Level:
11

What is your position on the Bagpipe:
Staffer

What is your go-to snack:
Chex Mix

What is your favorite tv show to binge...