How a Backup won the Super Bowl
The legend of Nick Foles is born
Hang on for a minute...we're trying to find some more stories you might like.
The Super Bowl LII, which took place on Feb. 4, past the public almost as quickly as it came. Being one of the most watched sporting events in the world, the Super Bowl brings viewers from all over to see the two best teams in the NFL battle it out for the label of the league's best team. From the commercials to the halftime performance by Justin Timberlake, the money generated from the event is astronomical. Aside from the business, this year's game was something special because a backup quarterback ultimately defeated Tom Brady, a quarterback who is considered the greatest to ever play the game.
You heard it right, a backup quarterback defeated Tom Brady, the man with five super bowl titles to his name. That backup goes by the name of Nick Foles. After being drafted by the Philadelphia Eagles as a late round pick out of the University of Arizona in 2012, Foles was battling it out with the starting quarterback Michael Vick. After two years of ups and downs as an Eagle, the team traded him to the then St. Louis Rams (now the Los Angeles Rams) in 2015. From then, Foles signed a one year deal with the Kansas City Chiefs, then signed back with the Eagles in 2017, as a backup to newly drafted rookie Carson Wentz. That was supposed to be his role for the foreseeable future.
In a week 14 game against the Los Angeles Rams, star quarterback Wentz left the game with a torn ACL, leaving Foles as the starter for the hottest team in the NFL. On the team's run to the Super Bowl, Foles quieted many doubters. His stellar performance against the Minnesota Vikings in the NFC Championship game finally proved that Foles is legitimately good at what he does. However, the job was not yet finished, as the team had to face the legend Tom Brady to win the Eagles their first ever super bowl.
The game will go down in history as an entertaining one, with the Eagles beating the Patriots by a score of 41-33, a surprisingly high scoring game for the Super Bowl. Foles was solid throughout the whole game, and surprised many with his performance. After the game, Foles was named Super Bowl MVP, an extremely high achievement. Foles joined the list of stars such as Eli Manning, Tom Brady and Peyton Manning to win a Super Bowl MVP award. This story is like none other, the story of how a backup quarterback was put in the spotlight and shined brighter than any player in the league.  

About the Writer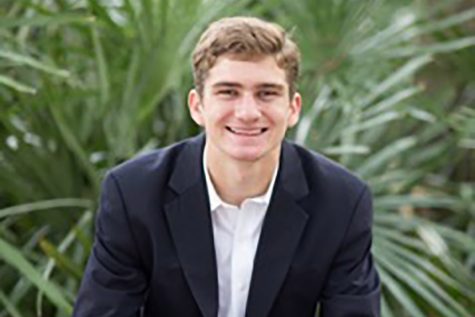 Edward Bass, Staffer
Current Grade Level:
12

What is your position on the Bagpipe:
Staffer

What is your go-to snack:
Fruit Snacks

What is your favorite tv show...