Jimmy Fallon: Bringing the laughs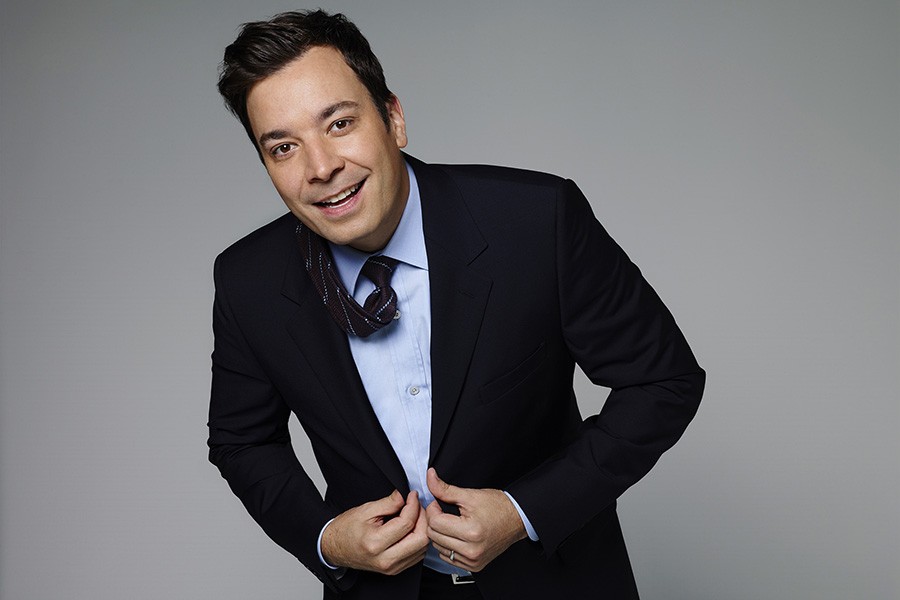 Virginia Fielder, Section Editor, The Bagpipe
December 4, 2015
On a weekend, sitting on the couch with your family isn't the most fun thing to do in the world. But on a weekday, watching The Tonight Show Starring Jimmy Fallon with the family is the best. Sitting in front of the TV, holding your sore abs that hurt from laughing so hard or wiping away tears because of something funny Jimmy Fallon did is definitely a fabulous way to pass the time. Jimmy Fallon is a legendary man, with his hilarious Saturday Night Live skits, Lip Sync Battles, incredible dance moves and his ability to make anything seem hysterically funny. But where did this legendary man come from?
Fallon was born in Brooklyn, New York and even when he was little he absolutely adored SNL. In high school, he performed at local comedy clubs and continued this through college until he decided to move to Los Angeles to follow his dream of being a full-time comedian. In 1998, Fallon was only making $7.50 for each improv set he performed until he was asked to audition for SNL. In 2009, he starred in the show Late Night With Jimmy Fallon. And last but not least, he is now the host of his famous show that makes everyone burst out laughing, The Tonight Show Starring Jimmy Fallon. 
One of the most popular and entertaining events that is aired on his show are the Lip Sync Battles. The Lip Sync Battle is when the players participating lip sync, or mouth the words, to sections of well-known songs and coordinate amusing dance moves to go along with it. Here's the twist: the players don't know what song each of them has chosen. The contestants of the game perform two songs each to double the fun. Fallon has had many guest stars do Lip Sync Battles with him, such as Ellen Degeneres, Emma Stone, Tom Cruise, Kevin Hart, Will Ferrell, Paul Rudd, Stephen Merchant and Joseph Gordon Levitt. Every performance earns thunderous applause and huge laughs all around. They are a common favorite and a huge sellout as well.
All in all, Fallon has really strived to reach his success. Proof of his amazing achievements would be his $25 million net worth. His almost overwhelmingly funny personality and mega confidence was really what got him where he is as of right now. Hopefully his Lip Sync Battles will remain a Tonight Show tradition long after Fallon's current tenure on the show. Even when that happens, Fallon will forever remain a source of needed laughter for millions of people.