Library Undergoes Renovation For First Time In 10 Years
Library upgrade as part of next phase in school remodeling
Head librarian Jenn Hampton has few modifications made to the library in over a decade and is ready for that to change. 
"We have been talking about renovating this library for probably 10 years," she said. "It's time. It's overdue."
The library closed for renovations on Nov. 1 and will remain closed until January. 
Students like freshman Era Johnston are excited for the change. Johnston said the middle school had a much fancier library than the high school and was disappointed after seeing the difference.
That being said, others find it inconvenient to be temporarily without a library. Freshman Connor Richardson is used to going to the library during his lunch period to get work done, but he has been unable to do so during the renovation. 
"It kind of makes it to where you can't get work done after class," Richardson said. "It shortens the amount of time you have to finish an assignment."
In the past, the library was a quiet spot for only studying and reading, but it has become noisier than normal lately as many students come in groups for lunch. The librarians are hoping this new renovation will bring in more interest, and the library will be more of a hub space where students can hangout or study.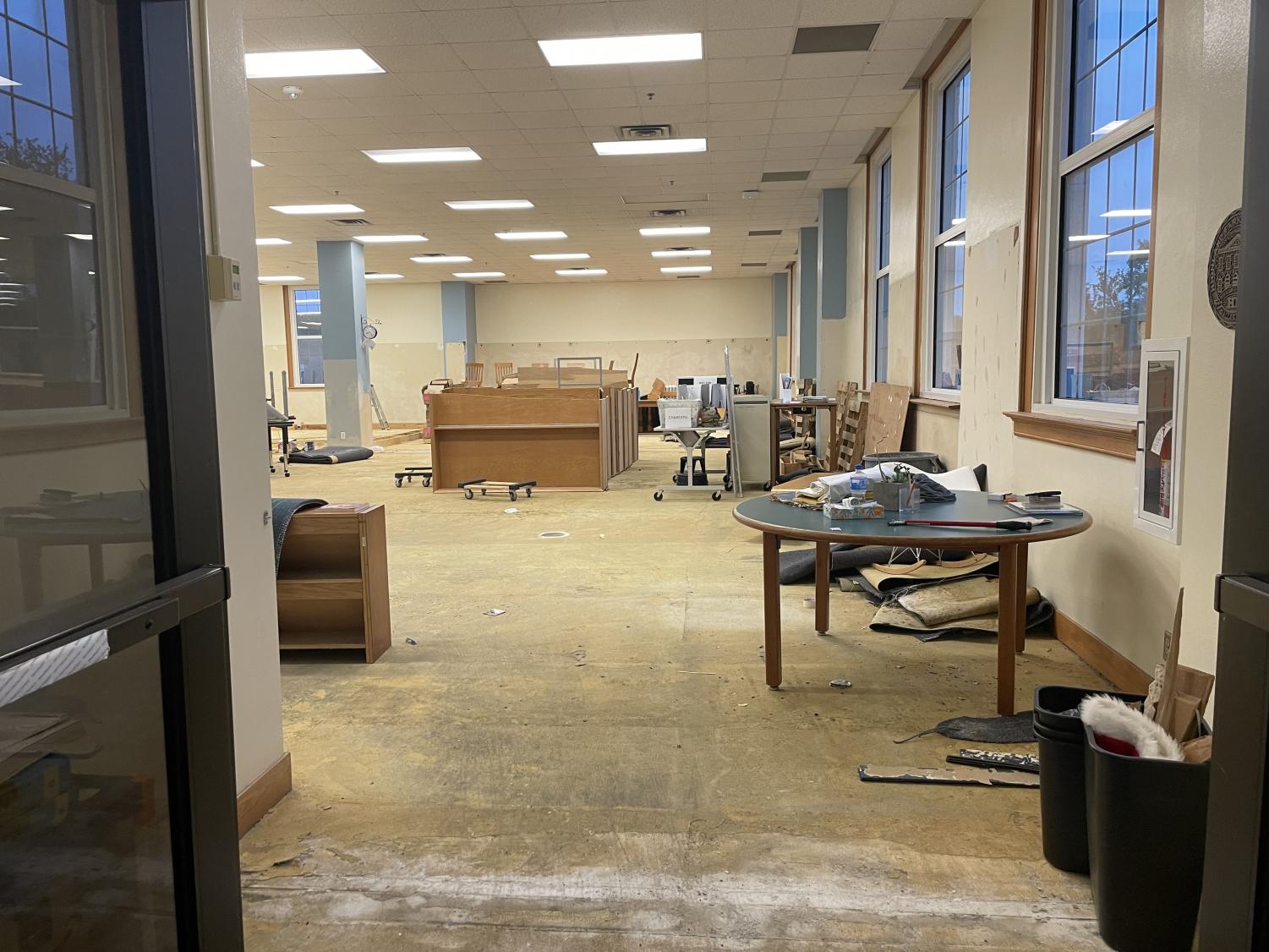 Principal Jeremy Gilbert agreed, saying the library renovation will greatly benefit students.
"I love the way that it is used here at our school," Gilbert said. "I am excited to see it updated and [have it be] more of an attractive place for our students." 
During the renovation, the library will be temporarily moved to the glass pod above the student entrance. Students will be able to check out fiction books, as well as use the printer and computers. 
However, because of the lack of space, if students would like to check out a nonfiction book, they will need to make a request, so the librarian can get it from the attic. 
The librarians took student, parent and teacher input about what should be added during the library renovations. One new addition will be couches, as many students agreed softer seating would make the library a more appealing space.
"We talked about what they wanted to see in the library, and a lot of the students wanted soft seating because at that time, we only had the hardwood chairs and tables," Hampton said.  
The renovations are not possible without proper funding, which has been no easy task.  
"The hardest part for us is that we were not a part of the bond that paid for [the other construction] in the school, and we did have to wait and raise our own money and funds," Hampton said. 
Some funding has come from the Scots Challenge. The Scots Challenge is a fundraising campaign that works with the PTA and parents to help finance programs within the high school during back to school sign up.
"We send out a flyer or some communication during the summer months to let families know that when back to school sign up starts, it is their opportunity to donate money to the school," Gilbert said. "Through Scots Challenge, we are able to do incredible things such as the library renovation."
\The end goal of the library renovations is to open it up into a more welcoming space for students to gather.
"Whether it is to just hang out with some friends, whether it is to study, [or] whether it is to do research," Gilbert said. "It is going to be a great spot for all of our students."
About the Contributor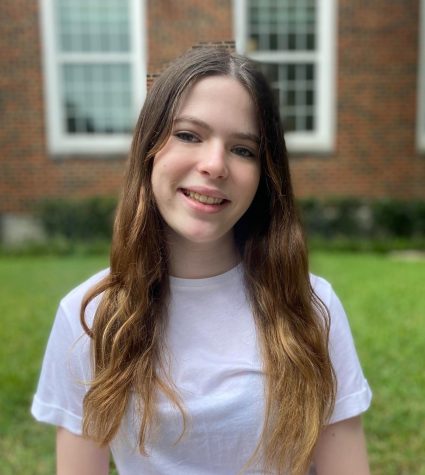 August Lazzaro, Reporter
What is her go-to Starbucks order?
Her order an
iced blonde vanilla latte.
If she was stuck on a tropical island, what celebrity would she want to have stuck with her?
She would want
Dylan O'Brien. 
What is her favorite dessert?
Her favorite dessert is ice cream.