Student Council Prepares For Homecoming
Weekend events planned months ahead of time
Since the beginning of the school year, the Student Council has been planning the annual homecoming dance, which will take place Saturday Oct. 23 in the North Gym.
"We could not be more excited," Student Council Freshman Representative Olivia Sterett said. 
Student Council sponsor John Hinton suggested the theme, Neon Nights, in March, and the council were all in favor of it. The dance will feature neon and glow-in-the-dark decorations, along with a neon backdrop and a neon photo wall.
"We might even be able to get blacklights," Student Council Executive President, senior Ava Tiffany said.
The Student Council will decorate the gym after school on Friday, though in years past they paid an outside company to create and install decorations.
"This year, we are either ordering them or making them, so it's from the heart, more personal and so we save money," Tiffany said.
To host this dance, the Student Council fundraises from ticket sales and various sponsors. In addition, this year, they have received a $10,000 grant from La Fiesta De Las Seis Banderas, an organization that supports Park Cities traditions and historical preservation. 
Students could have purchased tickets Oct. 21-22 during all lunches. The tickets were $30 each and each ticket came with a t-shirt. Tickets are also available online on hpquiktickets.com.
"[Students] can purchase a ticket at the dance if [they] need to and were unable to before, but [they] might not be able to get a t-shirt," Tiffany said. 
The dance will be split into two different sessions. The session for juniors and seniors will be from 8-9:15 p.m. and the session for freshmen and sophomores will be from 9:30-10:30 p.m. 
Dance attendees will put their shoes in bins for safety before entering the dance floor. 
"We make everyone take off their shoes because girls can't dance in heels, and it's dangerous for the girls' feet to be dancing with boys with shoes on," Tiffany said.
The music will be party songs as opposed to slow-dance songs.
"We will have a DJ unlike at Hilites [where] we only had a playlist," Tiffany said.
While the music will be more casual, the dress typically is formal.
"I think if you like dressing up more, then you will like homecoming more and if you like being more casual, you will like Hilites more," Sterett said. "Personally, I think homecoming will be more fun."
Sterett feels that the whole student body should go to the dance.  
"Homecoming is only once a year, there are only four throughout high school and it will be so fun, why wouldn't you go to all of them?" Sterett asked.
Freshman Price Rhodes plans to go.
"I'm so excited because I have been looking forward to it for a while," she said. "My older sisters say it is fun and every high schooler should go and experience it." 
Like Rhodes, sophomore Orion Larson is anticipating the dance. 
"I get to have fun and hangout with my friends," he said. "I heard it's going to be fun."
Tiffany recommends that attendees socialize outside their usual circles. 
"You do yourself a disservice by being with your regular friends," Tiffany said. "Take as many pictures as possible because they are irreplaceable memories."
About the Contributor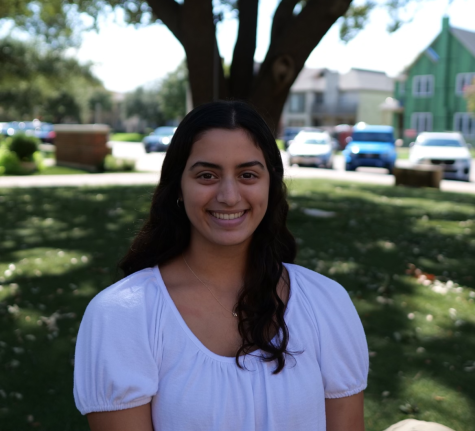 Mila Segal, Reporter
What is your favorite way to relax?

Watching the Bachelorette

What is your zodiac sign?

Libra

If you were stuck on an island with a celebrity, who would it be?

Anyone from Bachelor Nation