"Criminal Minds" Making Comeback
Rumors sprout over possible revival brought by CBS
News about a possible revival for the popular show "Criminal Minds" has reached the internet and its loyal fans.
The dark, chill inducing and exhilarating episodes of "Criminal Minds" is the perfect mixture by TV production to keep viewers coming back.
However, all good things must come to an end, and "Criminal Minds" is no exception when its finale aired on Feb. 19, 2020. It was the end of an era for many fans who had been watching the show for the past 15 seasons, and for some, 15 years.
"Criminal Minds" is a TV show that follows a team of elite FBI agents who profile the behaviors of criminals from the likes of serial killers to bombers. The group analyses the behavior of the dangerous criminals to predict their next move and what type of person would commit these crimes. The show keeps an element of drama by tackling the team's personal problems as well.
With the final season ending on a somewhat happy note, fans believed it left room for the show to pick up where it left off if there ever were to be a reboot.
Now, there is a rumor that Paramount+, formally CBS All Access, is looking to bring a revival to their site. Insiders caution that the project is extremely new, so no plans are set yet, according to TVLine.
The revival is believed to be one season, consisting of 10 episodes and would follow one singular case, a different style from the previous seasons. Before, the show took on a new case every episode, with a few exceptions.
In addition to season 16, there is also talk of a docuseries. The series would follow a real FBI profiler as they walk through some of the cases they worked on, all hosted by a "Criminal Minds" cast member.
The final season consisted of actors Joe Mantegna, A.J. Cook, Matthew Gray Gubler, Kirsten Vangsness, Paget Brewster, Aisha Tyler, Adam Rodriguez and Daniel Henney.
The season 16 cast would consist of new characters and old cast members who would have been invited back.
More hints about the show returning have been dropped by the actors themselves.
In a video posted on the official "Criminal Minds" Twitter of the final script reading, Paget Brewster, who played Emily Prentiss, said, "I still think we're gonna get picked up."
Similarly, in an interview with TVLine in February 2020, Gubler said, "I know that everything has its time, and I'm in no way sad that the show is closing, because I feel like we've done it beautifully and I feel like there are roots there for it to re-hatch later."
Freshman Katie Hager,  a long time viewer and fan of the show, has heard that Gubler is telling fans he meets that he is going to come back on the show.
Freshman Michelle Leybovich-glikin backed that up by saying she saw a TikTok that also mentioned Gubler was telling fans that he was going to come back.
The news was picked up by other people as well. One TikToker made a video relaying the information about the encounter, and the video received almost 20,000 likes and 65,000 views.
"I've been watching "Criminal Minds" since I was in 6th grade and immediately loved the show and the whole cast," sophomore Ella Scott Singleton said. "I have heard that most of the cast members are willing to come back for the reboot which makes me really excited."
Singleton said it's hard to predict anything that will happen since the show is full of surprises.
"My only prediction is that they may bring back some famous serial killers that they have caught in the past," she said.
With talk of the comeback, fans have favorites that they hope will return.
"Obviously I hope that everyone comes back, but I really really want Penelope, Spencer, JJ and Emily to come back," Leybovich-glikin said.
Although it has not been officially confirmed, fans hope their continued love and support for the show along with the hints dropped by actors will help push the production of the revival. Until then, the fanbase will be waiting for the day they can say hello to their favorite profilers on their screens.
About the Contributor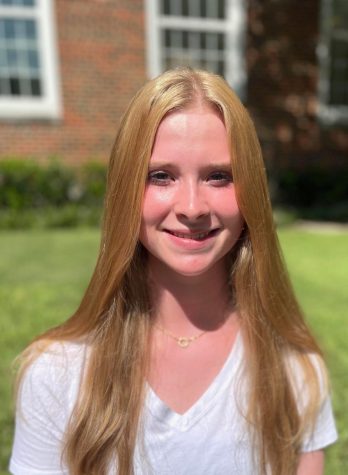 Katherine Harrell, Reporter
If she was stuck on a tropical island, what celebrity would she want to have stuck with her?
She would want
Sebastian Stan. 
What is her favorite dessert?
Her favorite dessert is brownies.
What are her top three favorite bands/artists?
Her favorites are Chase Atlantic, Kanye West and Doja Cat.