Witches Spiritualize With Community
Dallas' oldest witch shop promotes connection and faith
The Labyrinth Metaphysical Herbal Apothecary has been supplying the spiritual needs of the community for almost 25 years.
"We opened this store in Dallas to give people a spiritual outlet," Unarei Saldana, co-owner of the Labyrinth, said.
The apothecary is owned by two women, Cerina Wrye and Unarei Saldana, opening their eclectic shop in 1997. When the Labyrinth first opened in the late 90s, they faced backlash from the community and were seen as outsiders. As the years went on, people became more open-minded and accepting of the store.
"I believe Harry Potter kicked it off because it opened up the opportunity for the younger generation of mothers and fathers to be open-minded and to allow their children to experience their higher power or spiritual path," Saldana said.
Grateful for the community's growing open-mindedness, both Saldana and Wrye have made the Labyrinth fitting for anyone and everyone.
"We have lots of young ones come into the store, we have mothers and fathers who come in," Wrye said. "They come in as a family or sometimes what we call a little young witch is someone who wants to learn. We cater to all."
Intrigued by the Labyrinth's mystical vibrations, sophomore Anna Sloymosi felt welcomed by the shop and its owners.
"When I first went, it was around when I first got into crystals and I was looking for a place to go where I can get the real experience." Sloymosi said.
Sloymosi feels that the shop encourages introspection and a supportive environment.
"The whole shop had such a welcoming feel. It's not much, but that's what gives it charm," Sloymosi said. "You can feel that the shop is there to help people heal from within and connect to your inner self with the help of everything they sell."
The Labyrinth sells a variety of different hand-made remedies, incense, herbs, crystals, jewelry and more. In addition to selling an array of different products, both owners are reiki masters who practice the "hands-on healing" technique.
Reiki is a form of energy work using spiritually guided life force energy. Reiki practitioners believe that a person's energy can connect to one's inner healing and can use that to not only heal themselves but also others. Wrye, in addition to being a reiki practitioner, is also a psychic who offers scheduled palm readings.
"I make all of the hand-dipped candles which are magical for various purposes from meditation to bringing forth prayer in assisting job opportunities, cleansing, healing and removal," said Saldana.
Saldana begins her process through a connection with herself and her higher power.
"I have been not only trained but I'm also very open spiritually to receiving information from what my higher power is," Saldana said. "So I listen to what the ingredients are and they help people."
Both Saldana and Wrye recommend that those interested in getting in touch with their spirituality think before they choose and be honest with themselves and their intentions.
"You have to be present with yourself in order to put that energy out into the universe to create it because if you are not going to spend quality time putting that energy out there, do not waste your money," said Saldana.
The two owners emphasize how important it is to have that spiritual connection within yourself and your practice.
"We encourage people to believe not just in our products but to have faith within their own spirit," Saldana said. "To believe that there is something greater out there than just themselves."
About the Contributor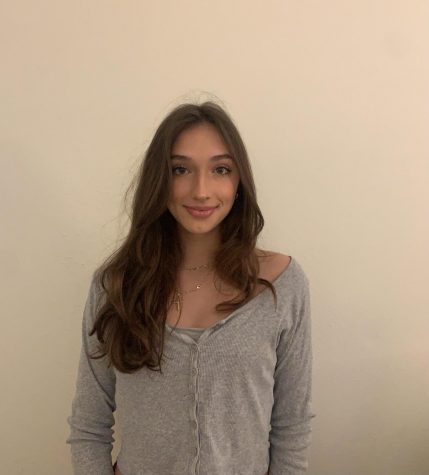 Lauren Leyrer, Reporter
What is her typical Starbucks order?
Her Starbucks order is an Iced Caramel Macchiato with an extra shot of espresso. 
What type of music does she like to listen to?
Her favorite music genre is R&B.
What is your favorite ice cream flavor?
Her favorite ice cream flavor is cookies and cream.