Junior Wins Congressional App Challenge
Student creates app teaching users foundations of reading music
Rep. Colin Allred named junior Matthew Mattei the winner of the 2020 Congressional App Challenge for his Music Literacy Trainer Application.
Mattei competed against more than 6,500 students and 3,088 functioning apps and was named the winner by Allred.
The Music Literacy Trainer app attempts to help students who have lost access to quality musical education due to the coronavirus pandemic and have had trouble finding adequate foundational educational apps to replace it.
It is a free application that teaches students how to read basic sheet music. Once the user has retained enough information, they can test their knowledge on educational games, which can identify if the user makes a mistake and can help them improve their skills.
Mattei came up with the idea to create his app while in quarantine imposed by the pandemic. When conversing with his friend regarding the impact the quarantine has had on many aspects of life, he learned that his friend's younger brother was missing a quality musical education through his online elementary school classes.
"I think music education is very important to the development of young children," Mattei said. "I felt in that moment that it would be a really good idea to create an app that was not only free but could help teach younger kids to enjoy music, so when these kids graduate to the middle school, they understand the basics of reading music and can begin playing instruments."
The entire process of developing the app took Mattei about two-and-a-half months beginning in early September using the development application Flutter. By using his beginners' knowledge retained from AP Computer Science, he built the app bit-by-bit using the tools Flutter provides. While he did have issues regarding less user-friendly and complex tools he wanted to use, he was able to create a clean app with a user-friendly interface.
Mattei believes that from what he has seen, the app has had a positive impact on students with limited music knowledge. During the summer, Mattei discovered the 2020 Congressional App Challenge and was interested in creating and submitting the app in order to potentially gain more knowledge and guidance.
"I was really proud of the app I made, but I wasn't sure if it had enough function to compete with other people," Mattei said. "I wasn't sure if people who had a lot more experience than me would be able to beat me, but I was really excited to find out that I won. I was on my way to an orchestra rehearsal in fact, so it was really exciting."
The Congressional App Challenge is an initiative of the U.S. House of Representatives, where members of congress host competitions in their districts for middle school and high school students, encouraging them to learn to code and inspiring them to pursue careers in computer science.
In the six years of the Congressional App Challenge, thousands of functional apps have been created by over 30,000 students, and participant demographics surpass all industry diversity metrics.
About the Contributor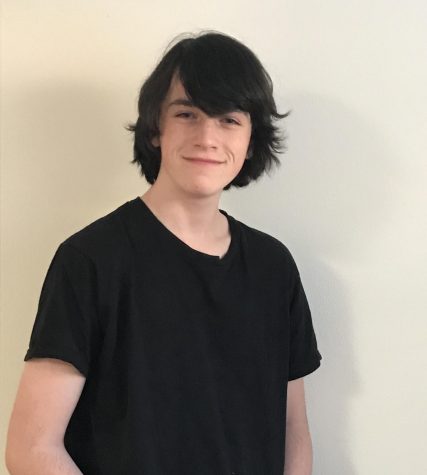 Zach King, Reporter
What is his dream job?
His dream job is to be a screenwriter.
What is his go-to news source?
His go-to news source is the LA Times.
What is his favorite music genre?
He listens to all kinds of music.