All-Girls Robotics Team Achieves Conrad Challenge Award
Trio of girls advances to finals with world competition.
A fully virtual all-girl student robotics team won the Conrad Challenge Innovators Award for their environmental drone design.
Senior Ella Collard and sophomores Diyaa Shah and Clarice Owsley wanted to join the school robotics team. However, due to the coronavirus, they didn't feel comfortable going to the in-person meetings. The three students also wanted to move away from simply building and coding robots to perform in competitions and, instead, use robotics to combat real-life issues.
The team decided to enter the Conrad Challenge, a global competition that allows students between the ages of 13-18 to become entrepreneurs through science and technology. The challenge has run for 15 years and was created to honor Apollo 12 astronaut, Charles Conrad, the third man to walk on the Moon in 1969, and his four-decade passion for innovation and entrepreneurship.
Inspired by the wildfires that have ravaged California last year, the trio invented a drone named Pollution Patrol, an environmental drone that uses innovative technology to analyze air quality, identify pollutants and provide an analysis of potential health risks, all factors that affect the chances of wildfires occurring.
"The STEAM industry is rapidly growing in society with robotics dominating the field, and I feel that it is important to get exposure early on in high school to not only gain skills but also expand awareness and passion," Collard said.
As part of the challenge, the team had to do research regarding multiple aspects of the project. They had to design and test the drone, as well as do research on pollution and air quality testing. They also had to create a business plan to tackle the economic aspect of the drone and find potential competitors and customers.
"For me, joining robotics was a perfect way to get hands-on experience in engineering while learning more about teamwork and collaboration," Collard said.
Pollution Patrol has also moved onto the final round of the Conrad Challenge competition, where they will compete against teams from around the world.
About the Contributor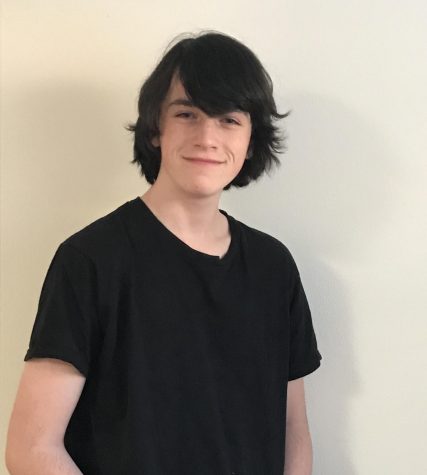 Zach King, Reporter
What is his dream job?
His dream job is to be a screenwriter.
What is his go-to news source?
His go-to news source is the LA Times.
What is his favorite music genre?
He listens to all kinds of music.