MAPS Engineering Class Partners With McLaren Dallas
Engineering class utilizes companies advice to produce cars
The McLaren Dallas team provided The Moody Advanced Professional Studies Center Engineering Design Class the opportunity to see how their vehicles form functions for their current engineering design during their presentation on Feb 2.
The juniors and seniors in the class are designing and building RC cars for the second annual MAPS Grand Prix. As part of the Prix, the car company gave them access to industry information.
The design philosophy of the company identifies intentional engineering as the driving force behind their vehicles. Simon Crossley, McLaren Dallas Brand Manager, described the use of sophisticated aerodynamics with advanced technologies such as carbon fiber and hybrid power to deliver safety and speed.
"McLaren gave them inside industry access that was exhilarating and informative," Director of Moody Innovation Institute Geoffrey Orsak said in a district press release. "We are thankful to McLaren Dallas for sharing their expertise and engineering and design insight with the class"
Micheal Warren, the MAPS program director, introduced this project for the engineering design class.
"We designed this program to give our students the opportunity to work with experts like Simon Crossley and the McLaren Dallas team who can share real-world experiences that really enhance our curriculum," Warren said in the district press release. "These types of partnerships set students on a path of discovery and will prepare them for challenges in their college careers."
Junior Jack Stone is in the engineering program and is currently creating his own RC car for his team.
"We're creating our own RC cars in a software called Fusion360, which allows us to model and create renderings of what we want our cars to look like," Stone said. "Most people are currently in the construction phase where they've already 3D printed their parts and are just putting them together. Once everyone has completed their cars, we're going to race them on a track that Mr. Ingram designed."
Juniors Bella Alomar and Brady Boyanovsky, who are designing a Formula One race model, were excited to hear the presentation.
"We've been working on the project for a few months now, and we liked getting to talk to McLaren because they validated our ideas and design, so we're hoping to win the race at the end since we put so much effort into our design," Alomar said. "Our RC car project has been very challenging, but speaking to McClaren has sparked some creative ideas and made our hard work worthwhile."
About the Contributor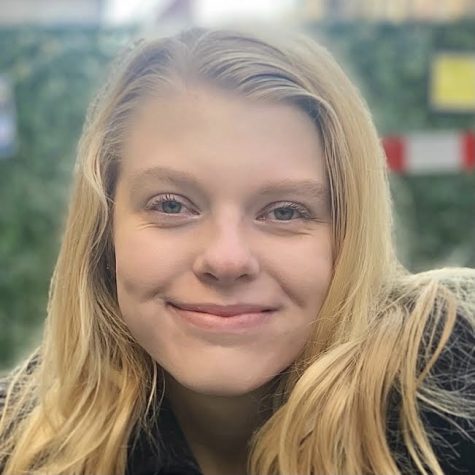 Reese Greenlee, Reporter
What are some of her interests outside of Bagpipe?
She plays lacrosse and likes to snowboard
What is her dream job?
Her dream job would be to open a law firm in the Middle East and become a diplomat in her later years
What is her go-to news source?
Her go-to news sources are CNN and The Economist