Bomb Explodes In Nashville Christmas Morning
Nashville bomber dies during explosion he set
It was 6:30 on Christmas morning when a prerecorded message began to be broadcasted from a recreational vehicle. The female voice stated: "Evacuate now. There is a bomb. A bomb is in this vehicle and will explode." 
In addition to that message, the song "Downtown" by Petula Clark was also played. The song is about how the hustle and bustle of downtown can cure loneliness. 
Police first responded to a call that shots were fired. They soon discovered no gun but a bomb. 
At that moment, police began to evacuate everyone that was in the Entertainment District. In a flash, the bomb exploded in the middle of the street. 
It was initially reported three people were hospitalized, but police later clarified none of those hospitalizations were related the blast.
Over 40 businesses were damaged, according to NBC News. The bomb struck the AT&T building, knocking out technological communications across Nashville.
The FBI and numerous other organizations tracked down the individual they believe is responsible for the attack- Anthony Warner. 
Warner, 63, was inside of the vehicle when it exploded. He died at the scene.
According to NBC, a neighbor of his said, "I never thought he would do something like this, but that's the kind of world we're living in now I guess." 
Another neighbor described him as a hermit. 
According to USA Today, a tip was put into the Nashville police to keep Warden on their radar Monday. The police used a glove from Waren's car to identify his body in the RV.
The motive for this act is unknown. An FBI official said they are continuing to interview individuals to seek what the motive was. Right now, they do not believe any other individuals were involved. 
The FBI is investigating whether the AT&T building was a specific target that was close to Warner considering his father was a former employee there. 
About the Contributor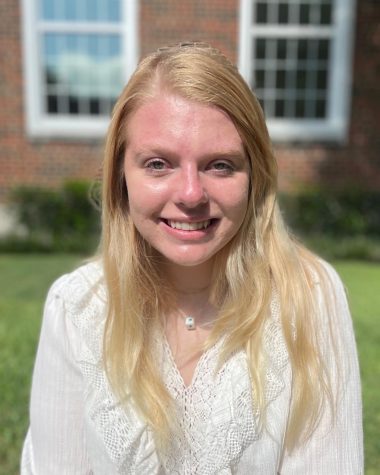 Reese Greenlee, Web Editor-in-Chief
What is her go-to Starbucks order?
Her order is an iced soy milk latte with caramel.
What are her favorite news sources?
Her go-to news sources are Vice News and The Economist. 
What is her favorite dessert?
Her favorite dessert is c
ookie cake.