Varsity Choir Hosts Virtual Fall Concert
HPHS Choir performed first-ever virtual concert for parents over Google Meet.
The choir department hosted their fall concert virtually on Wednesday, Nov. 11.
The singers and their families joined a Google Meet and listened to a few introductions from choir members, as well as from Natalie Walker, the Fine Arts Department Chair and the Director of Choral Music.
The concert was pre-recorded, instead of being live, and was about 30 minutes long.
Junior Juliet Allan is a member of the varsity choir, called Lads and Lassies, as well as the Pop Acapela Choir, Park Version.
"It was our first choir concert that was not in person in the auditorium," Allan said
Each group was able to sing around two songs for the concert.
"We performed two of the songs that were used in our All-District audition for Texas Music Educators Association All-State Choir," Allan said. "The songs were 'Ride in the Chariot' and 'Sleep.' However in Park Version, we sang 'Build Me Up Buttercup' and 'Be True To Your School.'"
The decision to prerecord a virtual concert was made due to coronavirus safety concerns. While it was unusual for the choir students, Allan voiced her appreciation for still getting to perform.
"At least we got to perform together, we were just wearing masks and socially distanced outside," Allan said.
The choir department is hosting a Christmas concert on Dec. 10. This time it will be live, in person, and it will be socially distanced in the indoor stadium.
Students and parents who missed the concert can still watch at the link below.
About the Contributor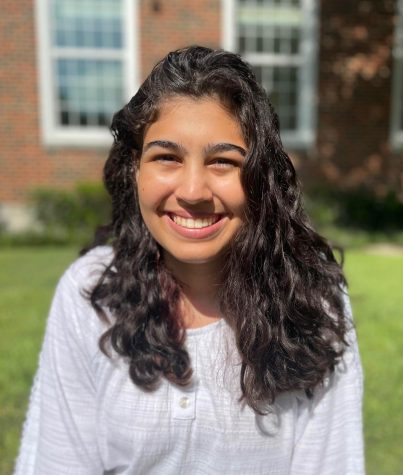 Elise Laharia, Features Editor
What are her top 3 favorite bands/artists?
She likes
Adele, Conan Gray and the Eagles. 
What is her go-to Starbucks order?
Her order is 
mango dragon fruit refresher with lemonade. 
What are her favorite movies?
Her favorite movies are "Holes" and "The Conjuring."