Tennis Wins Fifth Consecutive State Title
Tennis team's latest state championship sets state record
The varsity tennis team won the 2020 UIL 5A State Championship after defeating San Antonio Alamo Heights 10-3 on Tuesday.
This was the Scot's 33rd consecutive trip to the state tournament, fifth consecutive title and their 21st title overall, a state record.
The Scots faced Alamo Heights in the 5A final on Nov. 13 at Texas A&M University in College Station. Last year, the Scots acquired their 20th state title, defeating Alamo Heights 10-1.
The girls doubles team of Hayden Bethea, Eden Rogozinsky and Cambelle Henderson in singles put the match away after both lost the first set of their match but came back to win the second set and then the tiebreaker. The team finished the season 14-0.
Head Coach Dan Holden and Assistant Coach Tylir Jimenez have won 17 state championships under their leadership for the team.
"I am so proud of all of the hard work and dedication that all of our student-athletes put in preparing for this championship run," Holden said. "They truly came together as a team and represented themselves, their parents, their school and their community like the champions they are. It was a privilege for Coach Jimenez, Coach Hogan and me to work with them this fall."
This year's roster features 15 newcomers and 13 returners who remained undefeated in the season. The team's captains include seniors Kyle Bezprozvanny, Cambelle Henderson, Christiane Mandes and junior Ray Saalfield.
"It was so impressive to watch the resiliency of the members on this team," Principal Jeremy Gilbert said in a district press release. "They rose to the occasion time and against a very strong opponent. What made me most proud was watching them celebrate with each other, as they are a great representation of what you want to see from a team."
With the team's fall season behind them, they look forward to the individual competition in the spring.
About the Contributor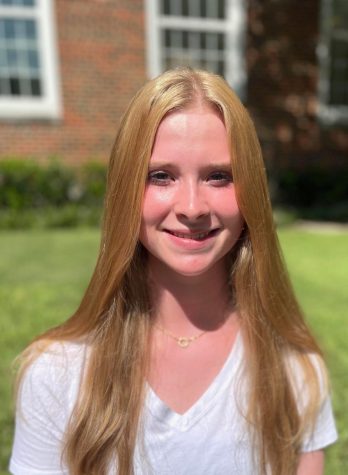 Katherine Harrell, Reporter
If she was stuck on a tropical island, what celebrity would she want to have stuck with her?
She would want
Sebastian Stan. 
What is her favorite dessert?
Her favorite dessert is brownies.
What are her top three favorite bands/artists?
Her favorites are Chase Atlantic, Kanye West and Doja Cat.