Gas Line Explodes, Sparks Street Fire On Westchester
Two people were injured Saturday morning when a gas line erupted near HPHS.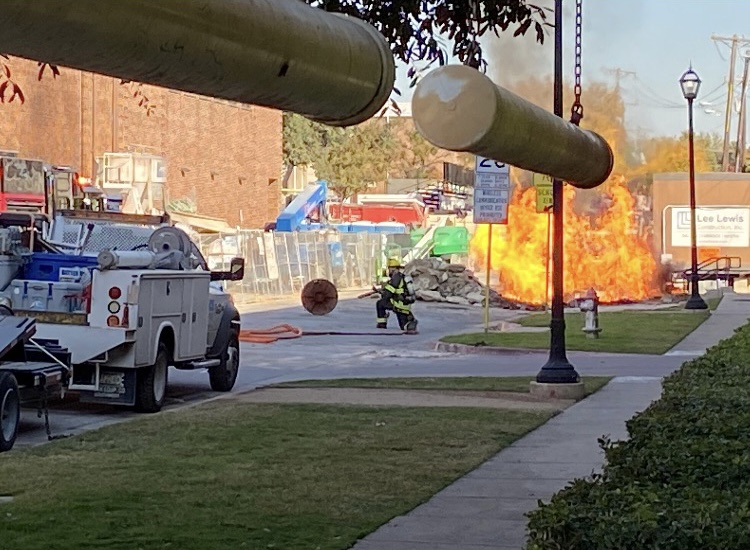 A fire caused by a gas leak occurred near the Westchester entrance to the parking garage on Saturday, Nov. 7 around 9 a.m.
The initial gas leak occurred during seventh period on Nov. 6, and all students and staff were evacuated to the Scotland Yard, where students were later released to go home. The building and parking garage remained closed through the night, forcing students and staff to leave behind personal possessions and cars.
The Saturday morning accident occurred while Atmos Energy workers were working on the gas line break, and the line exploded, resulting in a substantial street fire that caught the attention of the neighborhood gatherers. Emergency personnel responded accordingly, and the fire was extinguished before noon on the same day. Two Atmos personnel were sent to the hospital after the explosion and were later reported to be in stable condition.
Senior Hayes Bohner was aggravated after his computer and car were stuck at the school over the weekend.
"The fire was a major inconvenience because I needed to have college scholarships submitted over the weekend, and I had no access to my computer," Bohner said. "The students should have been allowed to retrieve their items and cars from the school after the fire was extinguished."
Due to the gas leak and fire, access to the parking garage and student-drop-off areas are currently limited. The Westchester entrance and exits are closed until further notice while repairs are fixed, so students and staff may only access the garage through the entrance on Glenwick.
The school resumed schedule on Monday, and occupants were able to recover their possessions left in the school over the weekend.
About the Writer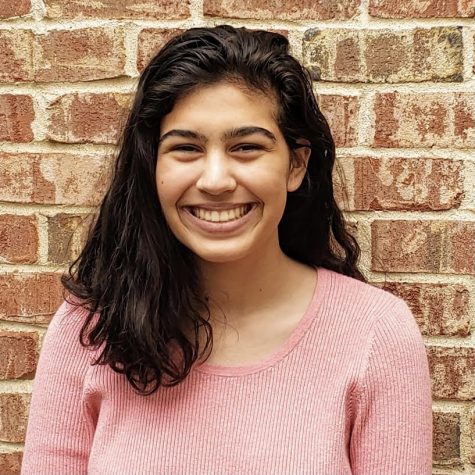 Elise Laharia, Reporter
What is her favorite ice cream flavor?
Her favorite ice cream flavors are strawberry and mint chocolate chip
What will you find her listening to on the weekends?
She listens to practically all music except rap, unless she's with other people. Then, she would listen to their music because she thinks it is a great way to get to know people.
When she's not working on the Bagpipe, what is she doing?
She likes to watch Netflix and read books.