Whales Little White, Little Grey Head Back To The Deep Blue
Return to sea comes after 10 years in captivity
Beluga whales are highly social and intelligent creatures.
They live in high altitudes in the northern hemisphere and are known as the canaries of the sea because of their expressive vocals. However, these creatures are often exploited for their beauty.
A person can search up a picture of a Beluga whale, and the results that come back are children staring at these creatures through a layer of thick glass. Marine parks capture and buy these animals and have them live in a concrete pool far too small. Their tanks usually only allow a few strokes of their tail before they meet the wall. This compares to wild whales, who will migrate around a thousand miles to prepare for the changing seasons. In captivity, however, the animals are left to swim in mindless circles all day while strangers gawk at them.
Little White and Little Grey, two 12-year-old female Beluga whales, have lived this life for just over a decade. Both whales were captured by Russian poachers as calves and were sold to ChangFeng Ocean World in Shanghai, China.
But in 2018, the two whales were given the opportunity to change animal captivity for all marine mammals like dolphins, porpoises and whales. Preparations began for the whales to be relocated to Klettsvik Bay off of south Iceland. The bay measures over 300,000 square feet and is about 30 feet deep.
The whales' calorie intake was increased to put on more blubber, and they were slowly acclimated to cooler water to prepare for Iceland. They were also introduced to local animals, like crabs and shellfish, along with plants and sea kelp to get them comfortable with their new natural surroundings. The whales even had to learn how to hold their breath longer to get used to diving deeper, something captivity prevented them from learning.
In June 2019, they made the 6,000 mile journey to Iceland, traveling by air, land and sea. The Belugas were first lifted out of their tanks by a crane with the help of specially fitted stretchers. They were placed in mobile tanks and driven to Pudong International airport. They boarded a cargo plane that was donated by Cargolux Airlines, specifically for the transfer of Little White and Little Grey. Once they landed, they were transferred to a ferry. Finally, they were driven to the bay where they were placed in their care pools to be assessed after their travels.
"It's been quite a journey for these two," Audrey Paget, the Beluga Whales Sanctuary general manager said to CNN on a video call. "It hasn't been easy, but it's definitely been a labor of love."
This September, SEA LIFE Trust posted a video on their website of the whales swimming in their sea sanctuary for the first time.
"We're absolutely thrilled by the progress that Little Grey and Little White have made since moving to their bayside care pools," Andy Bool, Head of the SEA LIFE Trust said. "We are introducing them gradually to the bay in little steps, but seeing them swim together and deep dive amongst the flora and fauna of the wider bay for the first time was amazing to witness and gave us a real sense that Little Grey and Little White are enjoying being back in the sea."
Conservationists all around the world recognize these efforts as a major step in relocating animals. It is a way for them to be as close as they can to living in the wild like they were intended to be.
This also sparks hope for the other 300 belugas and 3,000 plus whales and dolphins still being held in captivity.
"Some Belugas are in cramped and unsuitable conditions," Paget said. "And if what we can learn here from Little White and Little Grey can help improve welfare for other animals. That's really the point."
Supporters can follow the Belugas' journey online in a two-part documentary featured on ITV, which is a British TV channel. The show is called "John Bishop's Great Whale Rescue," and the first episode premiered on Oct. 12.
As for the future of the pair, they will spend the remainder of their lives in the sea sanctuary, as they have been dependent on humans for too long to survive on their own in the wild. The bay has room for 10 more Belugas, and the sanctuary hopes the success of Little White and Little Grey will inspire the release of more whales.
"It's kind of the finish line for these two," Paget said. "But it's a new chapter for Belugas around the world."
About the Contributor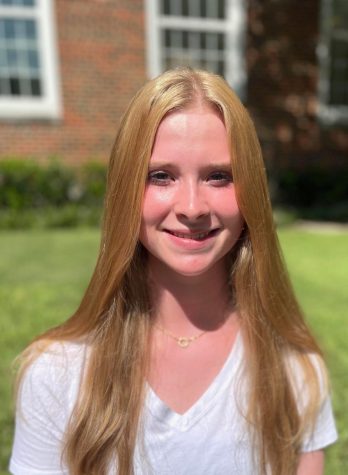 Katherine Harrell, Reporter
If she was stuck on a tropical island, what celebrity would she want to have stuck with her?
She would want
Sebastian Stan. 
What is her favorite dessert?
Her favorite dessert is brownies.
What are her top three favorite bands/artists?
Her favorites are Chase Atlantic, Kanye West and Doja Cat.