Review: Best "Little Women" Adaptation Yet
director Greta Gerwig's latest movie is anything but little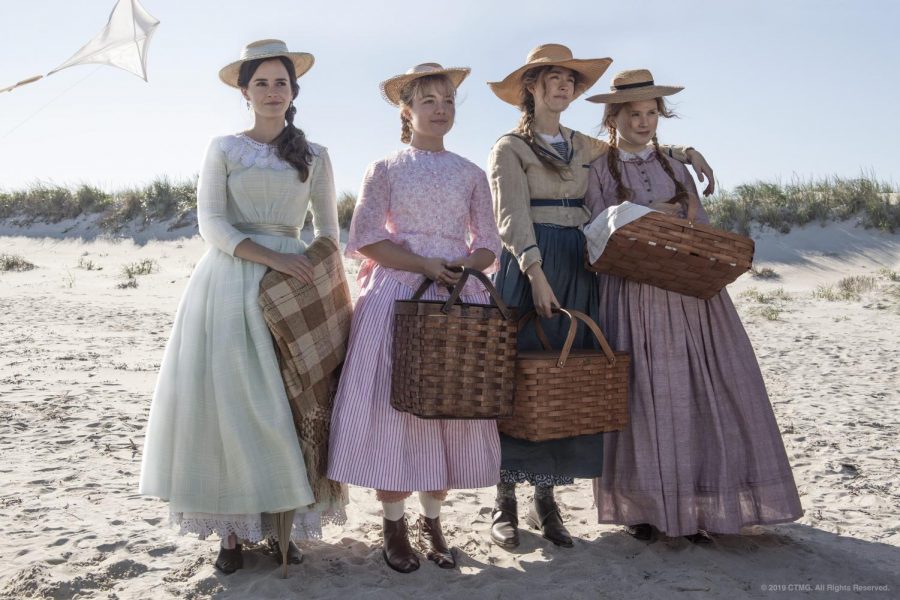 Over the last century, there have been seven movie adaptations of Louisa May Alcott's classic novel, "Little Women," but the most recent one may just prove itself to be the best.
The movie released on Christmas day of 2019 has the highest ratings from critics and the most success in the box office, grossing a whopping 163 million dollars worldwide. No other version has come close to this number, with the second-highest profit being from the version in1994 at 50.1 million dollars. The least successful adaptation was in 2018 and made a mere 1.4 million dollars. 
The most recent movie, directed by Greta Gerwig, is an adaptation one of the most essential books in American literature and keeps true to the story's values while reflecting her own directorial style. The movie follows the same narrative as the book, which recounts the lives of the four March sisters, Jo (Saoirse Ronan), Meg (Emma Watson), Amy (Florence Pugh) and Beth (Eliza Scanlen) during the Civil War. The cast also includes Laura Dern as Marmee, Timothée Chalamet as Laurie and Meryl Streep as Aunt March. 
From start to finish, "Little Women" was pure movie perfection and since its release has garnered much praise, with six Oscar nominations including Best Picture. One of the many aspects that were so incredibly executed was the cinematography. 
Most of the movie alternates between the past and present, and it's the film's colors that indicate what period the characters are in. For scenes that take place in the past, the colors are warm and inviting, while the colors in the present are colder and more hostile. Not only does this make it easier for the audience to follow along, but it connects to the story as well, depicting the girls' past's being filled with lighthearted events, which contrasts with their present-day lives that are riddled with many hardships. 
The costumes and sets are also just as appealing to the eye. Costume designer Jacqueline Durran does an incredible job of not only creating outfits that perfectly fit the Civil War era that the movie takes place in, but also matching each character's style of dress to their personality. For example, tomboyish Jo chooses to borrow pieces from her friend, Laurie, instead of her sisters, and dresses in a simpler manner, unlike her younger sister Amy, who makes it her goal to dress as stylishly as possible. 
The set design is what really pulls the audience into the story. The movie was filmed in Alcott's hometown of Concord, MA and the late 1800s feel is very evident with the beautiful New England scenery. Another interesting fact is that this movie adaptation, along with the 1918 version, are the only two to be filmed where the book is set. The actors felt inspired by filming at the actual setting in the book.
"It gives gravity to what you're doing," Ronan said in an interview with Vanity Fair. "The physical place reminds you of the story you're trying to tell."
What I enjoyed most, however, was each of the actor's unforgettable performances, particularly the four March sisters. Both Ronan and Pugh were nominated for an Oscar in the Best Actress and Best Supporting Actress categories, and there's a good reason why. Their acting is so believable and real that you instantly feel their emotions, and can easily relate to what their characters are going through. 
These days it's rare to watch a movie where each and every actor gives a memorable performance, but "Little Women" is one of those few. The actors had good chemistry, which made this movie so enjoyable. Ronan and Chalamet had especially good chemistry. 
They show off their exceptional acting skills as they play two good friends who wrestle with their romantic feelings for each other. One of the best scenes in the movie is between the two of them, when Chalamet's character, Laurie, tries to tell Ronan's character, Jo, that he loves her, only to get rejected. Both actors' performances are so raw and moving that it leaves you in tears and makes you wonder why all actors can't be this good. 
Lastly, the way Gerwig depicted the women in the film is phenomenal. She could've easily had all the female characters be overly confident in an obnoxious way and made the film's only message about feminism. Instead, she presents the sisters as four women who, while they're strong and intelligent, aren't perfect. She perfectly captures what it's like to be a woman, not only in the 1800s, but today as well.
"I really appreciate playing fascinating and interesting women," Pugh said in an interview with Junkee. "I enjoy women who have something to say, they have a point that they represent."
The best example of this is a scene where Jo, who is usually a free spirit and isn't at all interested in getting married, breaks down crying and tells her mother that she's very lonely and wants someone to love her. Her mother wisely responds by telling her that "being loved is different than loving someone." 
Overall, "Little Women" blew me away. It had everything I could possibly want in a movie and more. It's obvious that it's one of the best movies of 2019.
About the Writer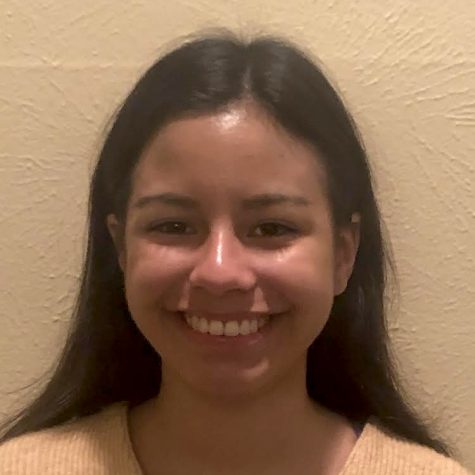 Lucy Gomez, Staff Editor
What is your dream job?
Her dream job is to be a journalist
What is. her go-to dad joke?
Her favorite dad joke is "What do you call an alligator in a vest? An investigator!"
What is her main source of information?
Her go-to news sources are the New York Times and the Dallas Morning News