Why "Euphoria" Is Best High School Commentary We Have
HBO's breakout show may be rated M but depicts realistic teen situations
HBO released the pilot season of the teen drama, "Euphoria," in June, with hopes of showing the harsh reality of modern-day high school, and after a three-day-binge-watch, I determined the show did just that.
Based on an Isreali TV show of the same name, "Euphoria" chronicles the lives of teens following a murder and the paths each teen takes to cope – including drugs, sex, alcohol and violence.
In the show, Hunter Schafer plays Jules Vaughn, a transgender girl who moves to San Fernando Valley. At a party, Jules meets Rue Bennett, a drug addict who overdosed and went into rehab over the summer but is still not clean. Rue is played by Zendaya, who plays the character in a way that's so rich in complexity and depth it's hard to believe Zendaya is a completely different person from her fictional character. 
Two of "Euphoria's" main plot points represent major movements gaining momentum in the country and across the world: LGBTQ+ representation and mental illness awareness.
Depression is depicted perfectly in episode seven, adequately named "The Trials and Tribulations of Trying to Pee While Depressed." In the episode, Rue lands herself in the hospital because she is so depressed she can't even get up to go to the bathroom, which inadvertently leads to a kidney infection.
 Rue also questions whether she has bipolar disorder, but despite her serious struggles, her character is still funny and relatable in some scenes. But don't just take my word for it.
"I think they did such a good job of showing the struggle by making her a relatable and likable character while showing the realities of depression," freshman Madeleine Magilow said.
The mental health themes in "Euphoria" also cross paths with issues regarding LGBTQ+ representation. Jules is a male-to-female transgender, played by Hunter Schafer, who is also transgender in real life. Magilow, who is a member of the LGBTQ+ community, said she appreciated the show using an actual transgender woman to play the character.
Something else the show does well is depicting the antagonists' stories. Nate Jacobs, the high school version of Patrick Bateman from "American Psycho," may be borderline insane and very abusive, but he got it from his dad. Fezco, who looks exactly like Mac Miller, is the local drug dealer who got Rue hooked. However, he is trying to keep his sick mom alive, and he has a moral compass, choosing not to give Rue drugs in episode five. There are two sides to these stories, and the show does a really good job at telling them both.
"Euphoria" was a huge hit through the teenage demographic, mainly because teens see the actions in "Euphoria" play out for them in real life. The season one finale drew in 530,000 viewers on its initial release. HBO says Euphoria is the "youngest-skewing current series with a core audience of adults 18-34, contributing nearly 40 percent of overall viewing and two-thirds of viewing on HBO's streaming platforms."
But last of all, what did parents think of "Euphoria?" Well, before the show even hit the air, parents were mad. Parent Television Council President Tim Winter said in a press release that "HBO, with its new high school centered show 'Euphoria,' appears to be overtly, intentionally, marketing extremely graphic adult content – sex, violence, profanity, and drug use – to teens and preteens." This begs the question of whether he knew that the show was rated for mature audiences. Parents all over the internet hated Euphoria, which is what Levinson predicted, saying parents will "freak over this show."  He was very right.
Euphoria is rated mature because of the sex and drugs, but that's what makes the show so realistic because those things happen in many high schools in the US.  There is a generational war between Baby Boomers and Generation Y and Z over what America is and should be, and I think that shows like "Euphoria" will get people talking.  Because of these reasons, Euphoria is the best social commentary for our age at this time.
About the Contributor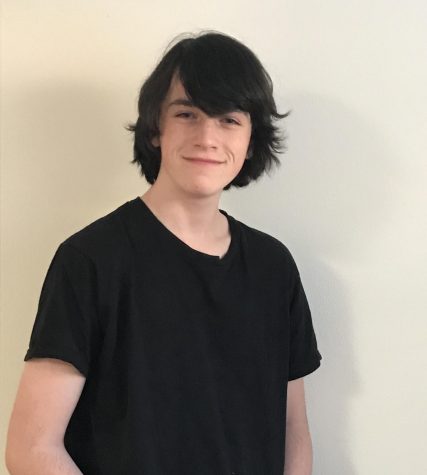 Zach King, Reporter
What is his dream job?
His dream job is to be a screenwriter.
What is his go-to news source?
His go-to news source is the LA Times.
What is his favorite music genre?
He listens to all kinds of music.