Preston Center Parking Garage Creates Parking Predicaments
path towards picking parking garage renovation plan remains unclear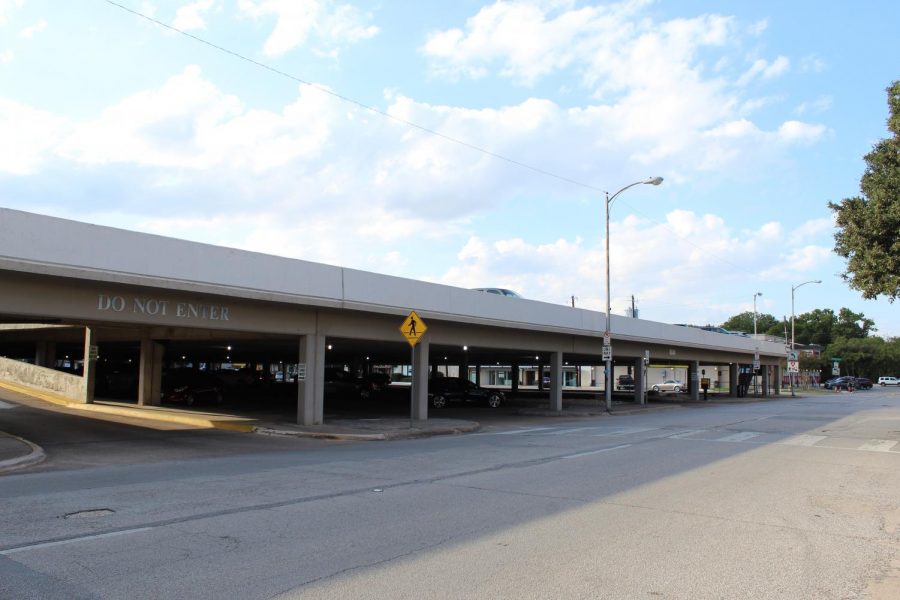 Teeming with deep-pocketed Dallas citizens, Preston Center is prime real estate, yet a trip to the shopping center is constrained by the burden of parking in the garage, described by visitors as aging, dirty and dangerous. 
Originally built in 1955, the Preston Center parking garage is trashed – literally. A visit to the garage revealed an abandoned dinner scene, complete with a pizza box and chicken wings, as well as multiple pieces of trash deserted in various places.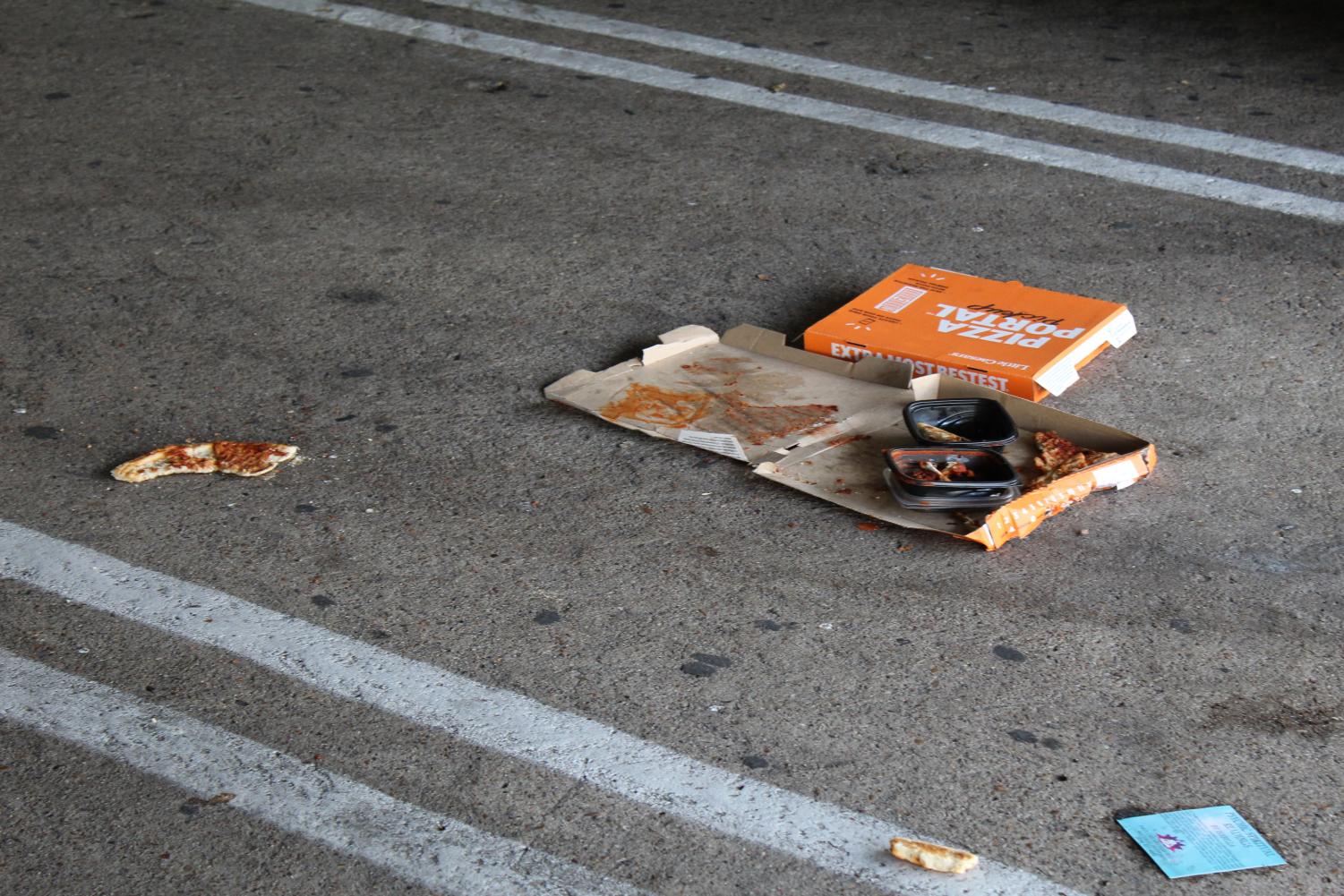 The garage is dark and difficult to navigate, especially for new teen drivers who visit the shopping center, which sits on the edge of Preston Hollow and University Park. This is due to the messy pattern created by the one-way loop around the lot, which navigates cars in and out of the garage and eventually shoots out into oncoming traffic. 
 "On one side of [the garage] I always see cars that almost get in wrecks just because of how that lanes are kind of awkwardly positioned," said junior Alexander Miller, who must park in the garage before his twice-weekly shifts at the Jamba Juice in Preston Center.
The garage is municipal-owned by the city of Dallas. While the city owns the land, what gets built on the property is ultimately up to the Preston Center West Corporation. This group is made up of all the landowners directly adjacent to the garage. The corporation also pays for the maintenance and upkeep of the garage. 
"The Preston Center West Corporation recently had to do some repairs to [the garage]," said Shawn Conrad, Senior Transportation Planner of the North Central Texas Council of Governments. 
However, she mentioned the work done was not the long-term fix the garage, which she called an aging structure, needs. 
There are efforts to address the garage's needs though. At a public meeting on Aug. 8, North Central Texas Council of Governments, the City of Dallas and Walker Consultants presented information for suggested improvement plans. 
One plan suggests underground parking with a park on top. 
"That proposal would have the opportunity for some private development such as a residential tower," Conrad said. 
Both proposed plans called for at least 1,200 fully available parking spaces as opposed to the current 800. The presentation also called for two clearly marked vehicle entrances and two clearly marked vehicle exits to the garage. Technology and safety upgrades are also included in the new designs. 
"It's a very prime piece of land in terms of use, and so I think there's a lot of community support for wanting to something that is a little bit higher value with that property," Conrad said. She also mentioned having some sort of "community amenity" on the land would not only support the neighborhoods, but would also support the existing retailers and spur some additional economic development.
Despite the need for improvements, these plans have been met with opposition. Anna Graves, a former board member of the Preston Center West Corporation, said while the corporation holds a lot of control over the garage, the fact that they don't own the land means a number of organizations must agree on a plan.
"It's hard because you have a lot of different people with different opinions, and they all have to agree," Graves said. "It's hard to figure out how to get it paid for."
Graves also mentioned concern from the parking corporation about how having primary retail parking underground may turn away customers.
Both Conrad and Graves said they do not currently see a clear path to the execution of any plan. 
With numerous plans currently in play, as well as years of lead-up and discussion, it may take quite a few more years for any change to really happen. 
"It's hard to get people to agree on a plan," Graves said. " I think that in some ways, just making a nice new garage and adding parking is probably the easiest [plan] to get everyone on board with," Graves said.
About the Writer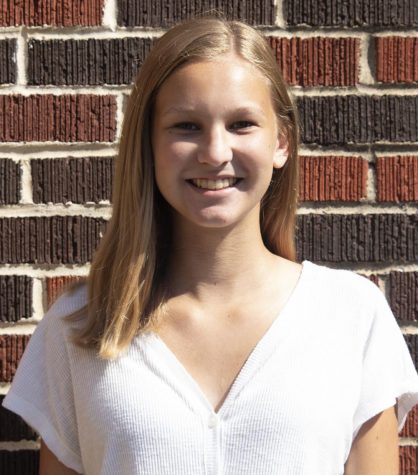 Chloe Haag, Reporter
How many years have you been in newspaper?
This is my first year with the Bagpipe but I also was on the middle school's newspaper staff.
What is your dream job?
My dream job would be an interior designer because I love finding colors and designs that go together.
What is your favorite ice cream flavor?
Coffee
What do you do in your free time?
I like to bake, write and play with my dog.