El Chapo's retail legacy
The infamous drug kingpin's name coming to retail stores near you
Joaquín Archivaldo Guzmán Loera, better known by his nickname, El Chapo, is one of if not the most notorious drug trafficking kingpin in the world. After escaping prison twice, in fashions not unlike what one would see in a cartoon or on TV, he's now secured in prison, expected to be sentenced to life in prison without opportunity of parole. However, his wife and children have other plans for the famous El Chapo name.
El Chapo's fourth wife, Emma Coronel Aispuro, plans to carry on El Chapo's name even after his imprisonment by launching a clothing line in his name.
"This is a project that they [El Chapo and his wife] have been talking about for a few years, and now that his case is over Ms. Coronel has decided to go forward," Mariel Colon Miro said; she is a staffer of El Chapo's criminal defense team and a spokeswoman for his Aispuro (according to the New York Post).
After getting married in 2007, the former Coffee and Guava Festival Beauty Pageant winner is considerably loyal to her incarcerated husband. In fact, since April 6, federal agents have begun investigating Aispuro over her possible involvement with helping her husband escape prison in 2015. Her supposed involvement was brought to the attention of federal agents from the recounts of Damaso Lopez Nunez, the drug lord's longtime lieutenant,
In March, Aispuro and her registered for the trademark on "El Chapo Guzman" name, planning to release a clothing line consisting of shirts, hats, phone cases, and more.
However, she wasn't the only one in the family dipping their toes into retail. One of El Chapo's children, Alejandrina Guzman Salazar, established a competing clothing line called El Chapo 701, a reference to a Forbes 2009 analysis of El Chapo's wealth, ranking him the 701st richest world billionaire.
Unlike Aispuro, Salazar's 701 brand hasn't registered for a trademark in America.
"We have nothing to do with that company," Miro said, referring to the 701 brand.
The El Chapo 701 clothing line consists of shirts, jeans, swimsuits, bikinis, shoes, belts, hats, leather goods, accessories, liquor and cigars.
With Aispuro registering for a trademark and Salazar broadening her line of products, people can only watch as these to family members compete in the less violent but still difficult world of retail.
About the Writer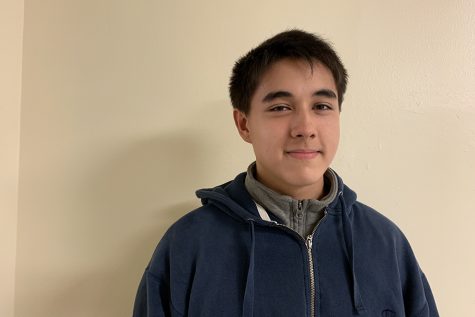 Tyee Arey, Staff Editor
How many years have you been in newspaper?
This is my third year with the Bagpipe and I was on the middle school staff for a year.
What are you involved with at HP?
Pre-med club, philosophy club.
What do you do in your free time / what are your hobbies?
Biking and video games.
What is your favorite ice cream flavor?
Strawberry.
What is your favorite music genre?
Alternative rock