Review: "The Bachelorette" Finale Satisfies With Ending
Never-before-done concept of two Bachelorettes adds interesting angle
The finale of the 19th season of ABC's "The Bachelorette" aired Sept. 20. 
The Bachelorette is a "reality dating" show where a chosen woman dates about 30 men, hoping for an engagement in 2 months. This year, the two bachelorettes, Gabby Windey and Rachel Recchia, were chosen because they were both best friends on Clayton Echard's "The Bachelor" season and they had respected and supported each other even while competing for the same man.
This season was extra special because having two leads at the same time had never happened before. Because this had never happened before, this was uncharted territory on how this season would work as opposed to the normal format of the show. Even though they were dating the same men, within a couple of weeks each, the bachelorettes gave roses to the guys they wanted to continue dating, so they didn't have to date the same men.
In the end, Recchia's final pick was Tino Franco. He has been sure of Recchia throughout the season and had adamantly expressed that he loved her multiple times. Franco proposed to Recchia and they got engaged. After getting engaged in May, their first few months of engagement went well before going downhill. At the "After the Final Rose," Recchia said that Franco cheated on her and that they are no longer together. 
They then aired the scene of their conversation about breaking up from a few weeks prior, featuring lots of fighting and miscommunication. Franco kissed a girl because he thought him and Recchia were on the path to breaking up, however, they never officially did, leading him to agree that they never officially broke up and that he had just cheated. This caused Recchia to hand him the ring back and say they were done. 
Going into the conversation, it seemed to me that Recchia already had her mind made up that she was going to break up with him. It seemed that she was just repeating in her mind what he did over and over again, without giving him that much of an opportunity to speak to make him look bad when their conversation would air at the finale. 
At the AFR, they continued fighting even though they were already broken up, leading to Aven  Jones, her runner-up, to come onto the stage and ask her to hang out right next to Franco. It all seemed very fake and planned by the producers and felt like a cheap way for them to end Recchia's journey as the Bachelorette.
Windey's ending was much better. Her final pick was Erich Schwer, who I thought would be her final pick the whole season. However, Schwer had expressed concerns about moving their relationship to the next level and appeared hesitant to propose in the final week. However, whether through pestering, pressure or a genuine change or heart, Schwer changed his mind. Schwer and Windey got engaged, and have been living happily ever since. 
There was some controversy with Schwer because an ex-"girlfriend" surfaced in some of their old texts. The ex revealed to press that she introduced Schwer to her son and were constantly spending time together, yet when he found out right before filming that he was cast for the show, they "broke up." She still felt blindsided and perceived it as if he was stringing her along. She shedded some doubt as to whether he had initially embarked on this journey for "the right reasons."
This made Schwer look really bad, especially considering he was Windey's final pick, however, he owned up to it and it didn't come from a bad place, just bad communication. Gabby spoke out about this, and while she did express her disappointment, she acknowledged that the couple can learn and grow from these mistakes.
They ended the season with the new Bachelor being Zach Shallcross, who was in Recchia's "final three." I was ecstatic that he was announced the Bachelor because throughout his journey with Recchia, he has proven himself loving, kind, mature and ready for an engagement. I think he is going to make a great Bachelor, and when his season airs Jan. 23, I think it will focus more on love than the drama, which will be refreshing after the past few seasons filled with drama and chaotic endings.
I was also happy they didn't announce two bachelors for the next season like they just did the two Bachelorettes for the first time. I think the two bachelorettes made it hard to keep up and be invested in both girls' relationships because they had to cut down on screen time for both to show both. 
Overall, I was content with the ending because Windey found love, and even though Recchia didn't, she still has an amazing friendship with Windey who she got to go through a once in a lifetime opportunity together and make special memories for life.
About the Contributor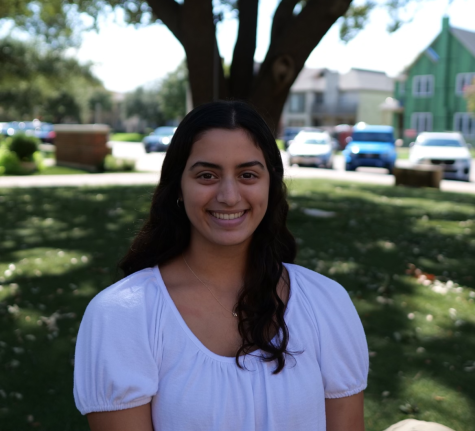 Mila Segal, Reporter
What is your favorite way to relax?

Watching the Bachelorette

What is your zodiac sign?

Libra

If you were stuck on an island with a celebrity, who would it be?

Anyone from Bachelor Nation