Review: New York Fashion Week To Bring Back Classics With Modern Touch
Spring/Summer 2023 Fashion Week expected to create bold looks rooted in past decades
Monochrome blazers. 
Silk dresses. 
Bold accessories. 
These are all trends I expect to resurface during this year's New York Fashion Week. After looking at different styles of streetwear and recent trends, it's easy to spot the pattern of these past styles making a return.
Fashion week designers have already debuted styles featuring low rise jeans and skirts, white tank tops courtesy of Prada and Bottega Veneta as well as the ever popular mini skirts. However, expect to also see elements of chic and classy blazers with matching pants that are simple yet classic. 
This type of street style allows for a casual yet business aesthetic that never fails to turn heads. The matching color sets create a put together, clean look that remains a staple in the fashion world. This blazer look can be dressed up or down according to the event you're attending, whether it is meeting your friends for coffee or grabbing dinner with a date.
Another piece that has been growing in popularity is the silk slip dress. On Instagram and TikTok, many girls will wear slip dresses and accessorize the simple piece with statement pieces such as bustiers, lace and small beaded details and paired with leather jackets, tall platform shoes and chunky belts. Although silk slip dresses used to be considered pajamas and nighttime wear, these soft, elegant designs are trending as the perfect date outfit. The unique factor of these comfy dresses is that the same dress can be styled in completely different ways. 
Distinctive accessories aren't just used to elevate a simple silk dress. The return of the 2000s iconic "socialite" style has been bubbling up on various social media platforms and will probably make a return on the runway. At this year's fashion week, I anticipate the looks to contain lots of bold accessories such as belts with silver or gold designs alongside matching earrings, rings and necklaces. I also hope to see a return of the early 2000s accessories including bedazzled bright colored jewelry and hair pieces that match the designers overall vibe.
In keeping with the theme of bold, bright pops of color are already being heavily featured on the runway on behalf of collections from Fendi and Tommy Hilfiger. 
Many designers have also taken inspiration from different well-known artists including Louis Vuitton, Saint Laurent and Alexander McQueen who tend to have unique patterns. This season, I predict to see inspiration taken from other designers, as well as other forms of art, and the use of shapes. 
One of the best parts about New York Fashion Week is that it allows us to see designers making history with interesting pieces that can inspire millions of people. This fashion week will undoubtedly create elevated new styles by combining the old with the new.
About the Contributor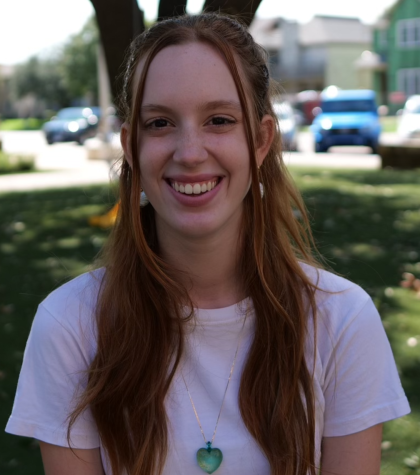 Chloe Nugent, Reporter
What is your favorite dessert?

Peach cobbler

Top 3 bands...

Tyler the creator, Frank Ocean and Lana Del Rey

What is your favorite way to relax?

Watching a romance movie