Chris Herren Addresses Drug Culture At Schoolwide Assembly
Former professional basketball player shares personal advice
Former basketball player Chris Herren spoke to students about his struggle with substance abuse and making healthy choices on March 31 during an assembly. 
For the first half of the presentation, a video played on large screens in the main gym. The video summarized his life, including the beginning of his struggle with drug and alcohol abuse in high school and the worsening of his addiction problems in college and while playing basketball professionally for the National Basketball Association.
The video also covered Herren's path to sobriety in 2008 and his creation three years later of an organization called the Herren Project which serves as a resource for people with substance abuse issues and gives people of all ages the ability to stay in wellness centers. 
 In the second half of the presentation, Herren spoke directly to students with an intent to make students understand the reason why they might succumb to drug dependence.
"I think it is about self-esteem and self-worth," Herren said. "Kids need to be encouraged to be themselves and to feel good and to not have to change themselves and I think all of those play a factor in my message." 
Sophomore Adam Harris was surprised and moved by the presentation.
"I really was expecting the typical drug presentation, just a person who had an addiction problem just talking about the issue, not being nearly as thought-provoking and interesting and captivating as Chris Herren was," he said. 
Along with encouraging students with low self-esteem, Herren expressed his respect for students who say no to harmful substances. 
 "To me it's like a little superpower," Herren said. "It's extremely noble and admirable, and I love the fact that kids can navigate their way through their teenage years and the highs and the lows of highschool without drugs."
Herren tweaked his presentation after five years of speaking to students. Before, he would hyperfocus on his extreme low points, like when he overdosed on heroin.
"I got a message from a kid very rarely saying they struggled like me, so I wanted to switch it up and I wanted to talk about how I felt in high school and [how] drugs [were] some of the challenges I faced on a Friday night and how I handled it," Herren said.
Along with examples from his life, Herren drew from the stories of the clients in his wellness centers. The most scary cases, in Herren's eyes, are marijuana psychosis patients because it devastates both the sufferer and their entire family.
"I have young adults who will never be the same again due to marijuana," Herren said. "That being said, I have some young adults that their brain healed but it took four to six months to feel back to themselves again."
Before the presentation, Herren was sick due to food poisoning and debated canceling the presentation. 
"You know, you're Highland Park and they do so much preparation and so much work around it and I didn't want to disappoint and go there and not be able to do the assembly," Herren said.
Student Council sponsor John Hinton organized the assembly after taking his students to a care center to hear Herren speak seven years ago. Those students gave Hinton positive feedback on the presentation and he decided to showcase it at the school.
"It is definitely more than talking about the danger of drugs and alcohol [and it's] way more different than the way students are used to or seen before," Hinton said. "He focuses on the individual and their wellness overall mentally, physically, socially."
In Harris' opinion, the presentation made students understand the gravity of addiction. 
"I think it opened a new conversation," he said. "I think it showed that people who struggle with a substance abuse addiction do have a place to talk about it, especially at school."
About the Contributor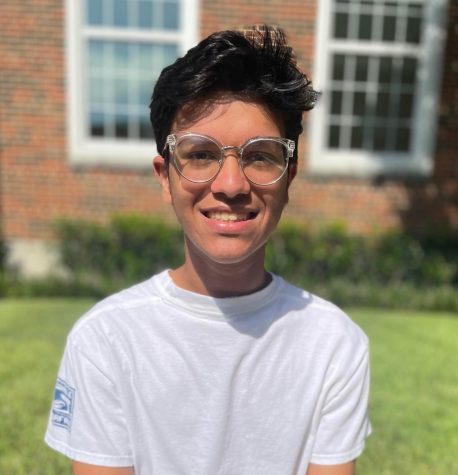 Alex Justine, Reporter
What are his favorite desserts?

His favorite desserts are frozen yogurt and s'mores.

What is his favorite news source?

His favorite news source is The New York Times.

Why did he join newspaper?

He really like to write, and he wants to write controversial stories.