Academic Decathlon Team Wins State Championship
Team wins sixth year in a row
The Academic Decathlon team won first place in the Medium School Division State Championship for the sixth consecutive year on Feb. 26. 
In the individual all-around event, senior Karina Zaydler won first place, junior Elizabeth Chen and senior Jasper Chen finished second and freshman Anna Qian and senior Jack Jiang finished third overall in their divisions. The team was rewarded with $18,250, which was apportioned to team members, and students who finished in the top three of their division were given more reward money as well.
"I was just so proud of them," AcDec coach Scott Fortier said. "They have worked so hard all year and definitely deserve this and deserve recognition, praise and accolades."
The AcDec team competed against 20 regions, two divisions and 40 other teams in their division and finally won at the San Antonio Championship Finals, making them state champions once again. 
"
They have worked so hard all year and definitely deserve this and deserve recognition, praise and accolades."
— Scott Fortier
"[It] felt great to win again," Jasper Chen said. "I think it's extra motivation for the students who won and want to compete again."
Earlier this year, the AcDec team scrimmaged against other schools and won regionals in January.
"It was nice finding out we won, it kind of confirmed how hard we were working [and] it validated how hard we were working," junior Justine Choi said. "But just because we won didn't mean we could take a break. It just meant we had a benchmark to see where we were and we just had to work that much harder to succeed."
The team prepared for their state championship, meeting everyday during school and on Mondays after school.
"Most of the time we study the resource packets and the week before we spend the day together, study together and practice different techniques," Jasper Chen said. 
Fortier shares that the students did all of the work leading up to the state championship. 
"They are the ones studying outside of class and arranging their own study groups," Fortier said. "Most of what I do is making sure they have what they need in order to study, in order to test and in order to travel to competitions. They are very self-sufficient, which makes my job easier."
Although the team is still celebrating their win, Choi feels the competition highlighted areas of improvement.
"For the program as a whole, it just means that we need to keep working harder [and] that we are on the right track," she said. "We know what we need to do and we know how to do it better."
About the Contributor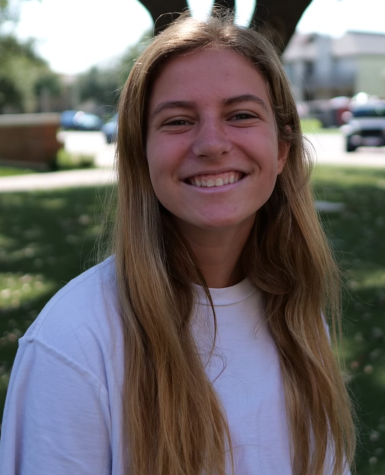 Libby Howell, Reporter
What is your zodiac sign?

Leo

If you had to be stuck on an island with a celebrity, who would it be?

Paul Walker

What is your favorite dessert?

Ice cream