Girls Varsity Lacrosse Starts Season With Loss
Hockaday beat Highland Park with a 19-4 score on March 1 on Hockaday's field.
Before the game, preparation began with practices six days a week with the team working on running, stick work and drills. 
"We prepared by ensuring that our stick work and endurance was there before the season even started, because if another team had better plays or quick defense, good stick work, and endurance is imperative for everyone," junior Liv Grant said.
A few minutes into the game the team made their first goal. The crowd went wild and cheered the girls on in the hopes of more goals.
"
We didn't play to the best of our ability and it showed in the score. It's difficult playing the hardest team first."
— Liv Grant
During the game the girls were challenged because of Hockaday's quick ability to scoop up the ball with ease. Hockaday's team was constantly communicating with each other while playing. Goalie and junior Claire Romo feels the team should've improved in this area prior to the game. 
"I think they did pretty well, but there's always some things they can improve on, for example communication is something that lacks," she said.
Romo also thinks the team needs to work on how to stay calm under pressure. 
"I was feeling a little anxious during the game," she said.  
Grant shared a similar sentiment and while she felt the players did well individually, she said they are missing chemistry as a team.  
"I think as time goes on we're becoming more comfortable, but we need to be able to play as a team and not as individuals," she said. 
That being said, she already knows what she needs to improve on for the next game.
"I'm trying to work on being more aggressive on the draw circle and speed as well as reading the field and indicating possible plays and movements," she said.
Junior Annie Featherston was overall disappointed with the outcome of the game . 
"We didn't play to the best of our ability and it showed in the score," she said. "It's difficult playing the hardest team first."
Both Featherson and Grant were impressed with Hockaday's game strategies and agreed the win was well-deserved.
"Hockaday played extremely well," Grant said. "They have a great team and have the ability to play out any play. They're a great team and have really talented players."
The next Girls Varsity Lacrosse game is Thursday March 10 at Episcopal School of Dallas.
About the Contributor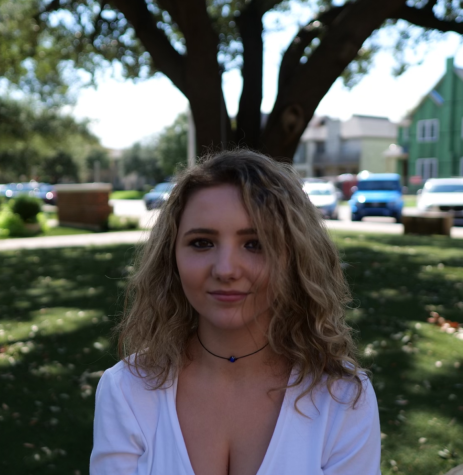 Ellie Cooper, Reporter
What is your favorite dessert?

Cheesecake

Top 3 bands...

Alice In Chains, The Cure and The Smiths

If you had to be stuck on an island with a celebrity, who would it be?

Johnny Depp