Departments Brew Up New Coffee Shop
Shop is collaboration between Moody Advanced Professional Studies, 18+ departments
The Moody Advanced Professional Studies department had a staff-only teaser event for their new coffee shop Scottie Joe's on Oct. 29.
The shop will have its full opening for teachers only at first, then later open to students.
The M.A.P.S. department conceived the project three and a half years ago, after they considered how to use space left over from construction for other programs.
"The space just kind of naturally evolved as this open foyer which was completely empty," M.A.P.S. director Michael Warren said. "After collaboration and talking, we came up with this idea of [opening] up a coffee shop that students in the Business Design and Leadership class can not only oversee the managerial aspect of, but it's a living, breathing, organic case study."
Students enrolled in the M.A.P.S. program get hands-on experience in the development of Scottie Joe's.
"We take what we learn from [our] Entrepreneurship class and we've been transferring it over to Scottie Joe's," Sacher said. "We've also learned from speakers who have come [to the school] and their insights have also helped us understand how this works and what to do to make it better."
One of the students' assignments was to attract business to the shop. 
"Our marketing task was to create this teaser for teachers so they could come up and they could see M.A.P.S.," senior Jackson Sacher said.
The teaser event took place on Oct. 29 at the cafe, and Warren described it as a teacher appreciation event.
"[Staff] could see what Scottie Joe's is about without actually having to pay for any product yet, [and] so they could see if they liked it or not and if they like the atmosphere," Sacher said.
Since the teaser event was near Halloween, the M.A.P.S. department provided candy and hot cocoa for the teachers.
The M.A.P.S. department planned the staggered opening to make it more manageable.
"You can imagine how crazy it would be to have over 2,000 students trying to get coffee at once," Warren said. "We're going to have to do a sort of a slow opening. We are going to open to teachers and then slowly phase in more students."
Scottie Joe's will also provide teachers and students with a grab-and-go food option before school.
"We will have food that's going to be pre-prepared," business development administrator Polly McKeithen said. "Students will be able to pay for things with their Skyward account and their Apple Pay."
To make Scottie Joe's possible, the M.A.P.S department worked with multiple companies, one of which was the Credit Union of Texas, who provided funding for the construction and set-up of the area.
The coffee machines were purchased from Community Coffee and a refrigerator was purchased for storing products, though supply chain issues delayed their arrivals. 
"We also were not able to get some [other] stuff in time," Sacher said. 
The M.A.P.S department incorporated the 18+ program in the coffee shop plans. The school's 18+ program, which helps students with disabilities transition into postsecondary life, ran the catering service Scots Cafe until the coronavirus pandemic caused them to switch to a new business selling dog treats.
"From the very beginning, we went down to the 18+ program because we knew they had the Scots' Cafe and we [asked them] 'Is this something you'd be interested in?' and they were really excited about it," Warren said. "They are going to operate the whole coffee shop and we will oversee the supplies, operations, marketing and sales."
The M.A.P.S. department hopes that Scottie Joe's will endure successfully as an inviting place for teachers and students.
"We're planning on this being self-sustaining moving forward and a beautiful partnership between M.A.P.S and the 18+ program," Warren said.
About the Contributor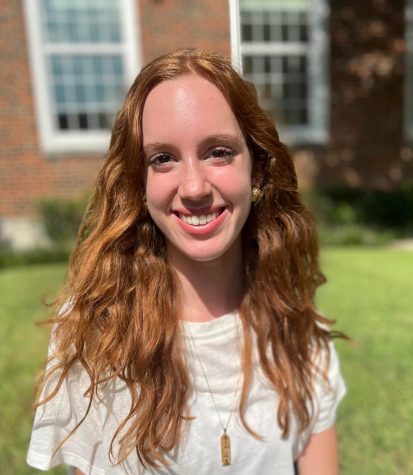 Chloe Nugent, Reporter
What is her biggest fear?

Her biggest fear is bugs.

What is her favorite show?

Her favorite show is "Stranger Things."

What are her top three favorite bands/artists?

Her favorites are Mötley Crüe, Tyler The Creator and Frank Ocean.